UNFPA: Delivering a world where every pregnancy is wanted,
every childbirth is safe and every young person's potential fulfilled.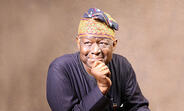 5 June 2017
UNFPA MOURNS PASSING OF EXECUTIVE DIRECTOR
UNITED NATIONS — With profound sadness, UNFPA, the United Nations Population Fund, announces that its Executive Director, Dr. Babatunde Osotimehin, passed away suddenly at his home last night.  He was 68 years old.   "This is a devastating loss for UNFPA and for the people, especially women, girls and youth, he dedicated his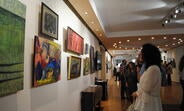 15 May 2017
Exhibition devoted to the International Day of Families
On May 15, the UN Department of Public Information, UNFPA Armenia, and Association of Armenian Contemporary Artists (ArmConArt) opened an exhibition of young artists, titled "The Present", and devoted to the International Day of Families.   As the members of ArmConArt have formulated, indifference has rooted in the society.
7 May 2017
Around twenty young people trained in leadership, advocacy, and project development
On 6-7 May 2017, UNFPA Armenia and Y-peer Armenia Network organized a two-day training on "Leadership, Advocacy and Project Development" for around twenty young people from high schools, colleges, and leading universities of Armenia. The young people had already participated in two awareness raising sessions for young people on
A strong man will not abuse a woman"

The study was conducted within the framework of the UNFPA program in Armenia in 2015-2016...
The current publication includes materials from 2013 conference "Demographic Challenges...