UNFPA: Delivering a world where every pregnancy is wanted,
every childbirth is safe and every young person's potential fulfilled.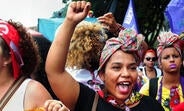 8 March 2018
UNFPA Executive Director's Statement on March 8
Protecting reproductive rights of rural women: a pathway to a more equal world   UNFPA Executive Director Dr. Natalia Kanem International Women's Day, 8 March 2018   The economic inequalities plaguing much of the world today are reinforced by many other forms of inequality, including inequalities in sexual and reproductive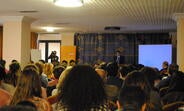 7 March 2018
Partnering to Tackle the Problem of Ageing
Armenia is among the countries with ageing population. According to UNFPA, by 2050, 65+ population in Armenia will reach 22-23%, while almost one third of the population will reach 60+.     As a practical step to tackle this tendency, UNFPA Armenia country office in partnership with the Association for the Health and Care of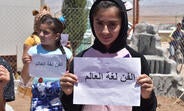 26 January 2018
UNFPA invited to the Parliament for a Working Meeting on Abortions
On January 26, 2018, at the invitation of the National Assembly's Advisory Working Group on Population Growth and Reproductive Health, UNFPA, the United Nations reproductive health and rights agency, participated in a working meeting on abortions and sex selective abortions in Armenia. Representatives of different factions of

The costs of inequalities, including in sexual and reproductive health and rights, could...

The public inquiry has been conducted within the framework of the United Nations...
No vacancies currently available