UNFPA: Delivering a world where every pregnancy is wanted,
every childbirth is safe and every young person's potential fulfilled.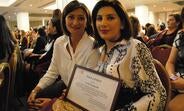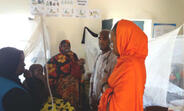 23 February 2017
Press conference: updates on prenatal sex selection in Armenia
The problem of prenatal sex selection in Armenia remains an area of strong media interest. On February 22, 2017, Armenpress, a leading Armenian media agency, invited Mr. Garik Hayrapetyan, UNFPA Armenia Assistant Representative, and Ms. Gayane Avagyan, Head of Maternal and Reproductive health Department of RA Ministry of Health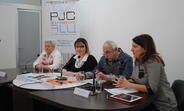 9 February 2017
Discussion: Migration Rate and Associated Issues in Armenia in 2016-2017
UNFPA Armenia participated at a discussion in Media Center devoted to the issue of migration in Armenia in 2016-2017.    Mr. Ruben Yeganyan, demographer, Mrs. Hranush Kharatyan, ethnographer, and Mrs. Anna Hovhannisyan, project coordinator for UNFPA Armenia "Support to implementation of population policies" project were the
A strong man will not abuse a woman"
The study was conducted within the framework of the UNFPA program in Armenia in 2015-2016...
The current publication includes materials from 2013 conference "Demographic Challenges...