Ensuring rights and choices for all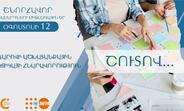 10 August 2020
Paid internship for Shirak province youth
Within the framework of the program funded by UNFPA Armenia, 12 companies of Shirak province will provide paid internships to ten selected young people. The project is implemented by the UNFPA Armenia and Gyumri Youth Initiatives Center. The official announcement on the paid internships will be published on August 12,
11 July 2020
Peace in the home: safeguarding the health and rights of women and girls – even during COVID-19  Statement by UNFPA Executive Director Dr. Natalia Kanem on World Population Day 11 July 2020 Peace in our world begins with peace in the home, as the United Nations Secretary-General stated in his call for a global 'ceasefire' on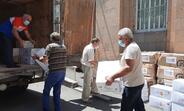 9 July 2020
COVID-19 Response: New Set of PPE to the Ministry of Health of Armenia
Amid the struggle against COVID-19 pandemic, UNFPA Armenia country office continues supporting the Armenian government and population. This time a new set of personal protective equipment (PPE) was provided to the Ministry of Health. 35,000 protective masks and 50,000 sets of protective gloves procured by the UNFPA Armenia

Rapid Assessment on Government Response to Domestic Violence During COVID-19 Pandemic....

This document was produced by ICHD with the financial assistance of the European Union...