Ensuring rights and choices for all
21 June 2020
On June 21, the Medical Worker Day, UNFPA Armenia warmly congratulates all our tireless, dedicated healthcare workers. In these difficult times, we wish you health, strength, love of life, and that you always feel appreciated - there is no doubt, the fruits of your good deeds will return to you.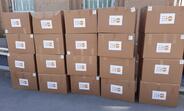 14 June 2020
COVID-19 Response: Next Set of PPE to MLSA for Vulnerable Groups
As part of COVID19 response, UNFPA Armenia continuous to provide support to one of its main counterparts, the Ministry of Labour and Social Affairs, and through them to vulnerable groups of population amid the COVID-19 pandemic. This time, the support included additional 20,000 masks. The provided PPE will be largely directed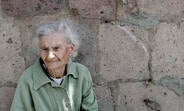 Rapid Assessment on Government Response to Domestic Violence During COVID-19 Pandemic....

This document was produced by ICHD with the financial assistance of the European Union...