UNFPA: Delivering a world where every pregnancy is wanted,
every childbirth is safe and every young person's potential fulfilled.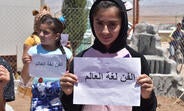 26 January 2018
UNFPA invited to the Parliament for a Working Meeting on Abortions
On January 26, 2018, at the invitation of the National Assembly's Advisory Working Group on Population Growth and Reproductive Health, UNFPA, the United Nations reproductive health and rights agency, participated in a working meeting on abortions and sex selective abortions in Armenia. Representatives of different factions of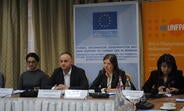 30 November 2017
New Research Findings on Domestic Violence
On 30 November 2017, at Congress Hotel in Yerevan, the European Union's Delegation in Armenia, UNFPA Armenia country office and the International Center for Human Development (ICHD) released findings of a new qualitative research targeting perceptions, attitudes and practices regarding domestic violence (DV) in Armenia, of key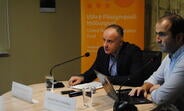 17 October 2017
UNFPA launched 2017 State of World Population report: Armenia has a success story
On October 17, 2017, UNFPA launched its 2017 State of World Population report. UNFPA Armenia presented the report at a press conference held at "Article 3" club in Yerevan. Garik Hayrapetyan, UNFPA Armenia Assistant Representative spoke at the press conference. The report is titled "Worlds Apart: Reproductive Health and Rights

The costs of inequalities, including in sexual and reproductive health and rights, could...

The public inquiry has been conducted within the framework of the United Nations...
No vacancies currently available