UNFPA: Delivering a world where every pregnancy is wanted,
every childbirth is safe and every young person's potential fulfilled.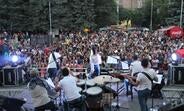 12 August 2017
International Youth Day marked in Gyumri
This year UNFPA, together with its partner, Gyumri Youth Initiative Center, marked the International Youth Day in Gyumri, second largest city of Armenia.  Partners held a press conference a day before the celebrations to present the various events that were planned for the Day. The first in the series of events was Youth Camp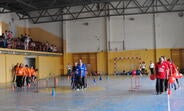 11 July 2017
World Population Day marked in Goris, Syunik Region
A family competition was held in the town of Goris of Syunik marz, the southernmost region of Armenia, to mark the World Population Day 2017.   The event was organized by UNFPA Armenia Country Office and Women's Development Resource Center Foundation, a long time partner of UNFPA Armenia. Anna Hovhannisyan, Project Coordinator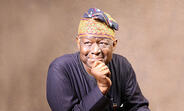 5 June 2017
UNFPA MOURNS PASSING OF EXECUTIVE DIRECTOR
UNITED NATIONS — With profound sadness, UNFPA, the United Nations Population Fund, announces that its Executive Director, Dr. Babatunde Osotimehin, passed away suddenly at his home last night.  He was 68 years old.   "This is a devastating loss for UNFPA and for the people, especially women, girls and youth, he dedicated his
A strong man will not abuse a woman"