The atmosphere in the Gyumri "Family Corner" was lively: two men were enthusiastically practicing changing diapers for baby dolls under the vigilant observation of around ten other young men and women. The third Papa School session dedicated to childcare and division of caregiving responsibilities was going on.
Aimed at creating a positive learning environment for men to become more engaged fathers and supportive partners, Papa Schools teach new skills and help shift stereotypes about  men's and women's roles in the family.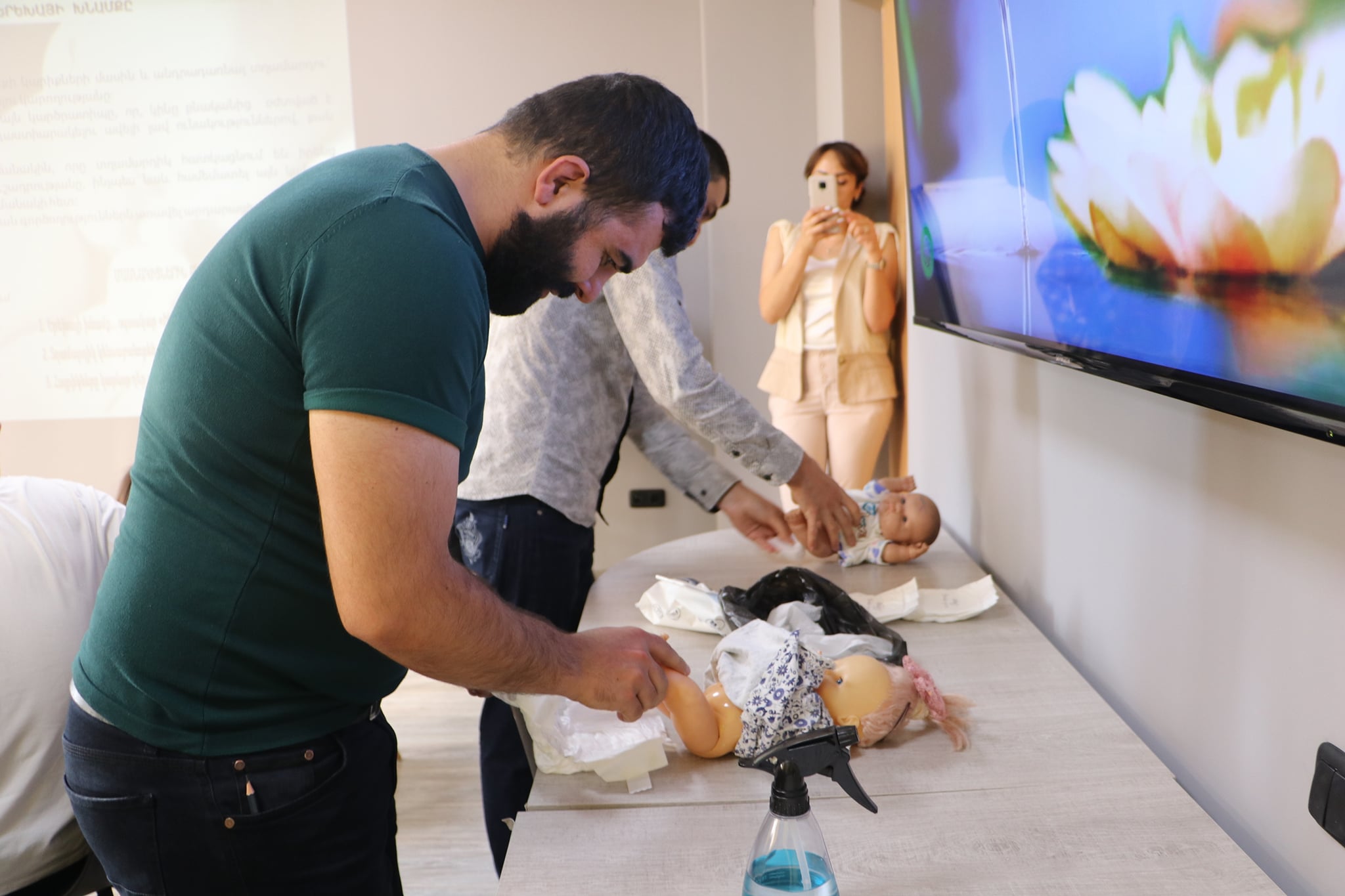 "The participants are very enthusiastic during the sessions. Some of them even acknowledged that surprisingly they were feeling quite unrestricted in expressing their thoughts and feelings during the session, although they were known as taciturn," Astghik Hovhannisyan, Gyumri Family Corner Coordinator says. Astghik was the facilitator of the first Papa School session, titled "Father's Impact".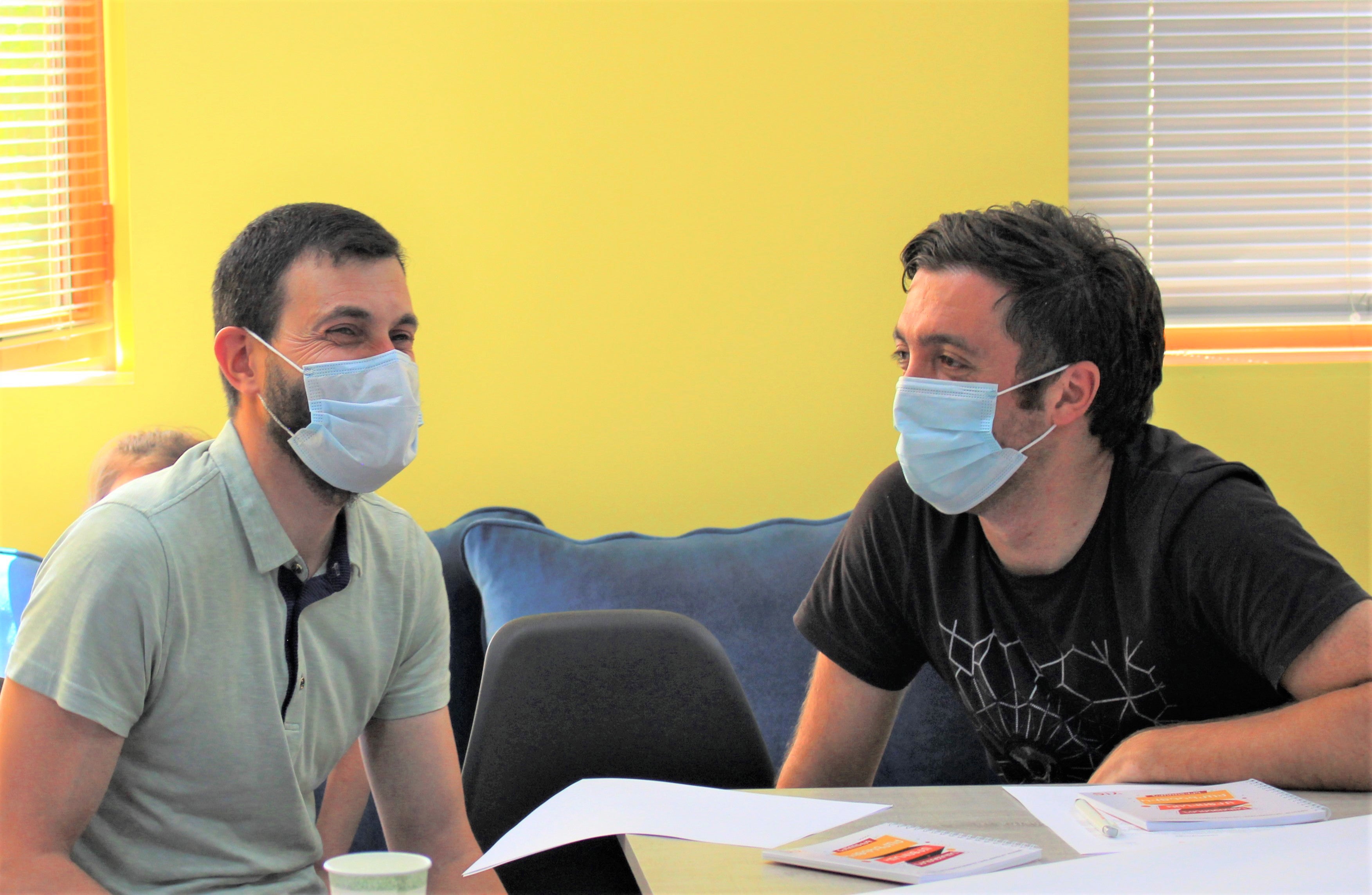 Overall, four sessions were conducted between June and September 2021. Apart from the sessions on father's impact and caregiving, two other sessions dedicated to pregnancy and childbirth were conducted by professional experts.
"It is not a secret that stereotypes on the roles of men and women are widespread. My husband and I decided to take part in the school to avoid the problems many couples surrounding us face," says Susanna, a young pregnant woman who participated in several Papa School sessions. "For example, when young fathers are scared of approaching the newborn saying, 'What if I hold the baby the wrong way or harm him/her?' During the sessions we learned, among other things, how to hold and carry the baby properly. We even learned breathing techniques to mitigate pain during labor."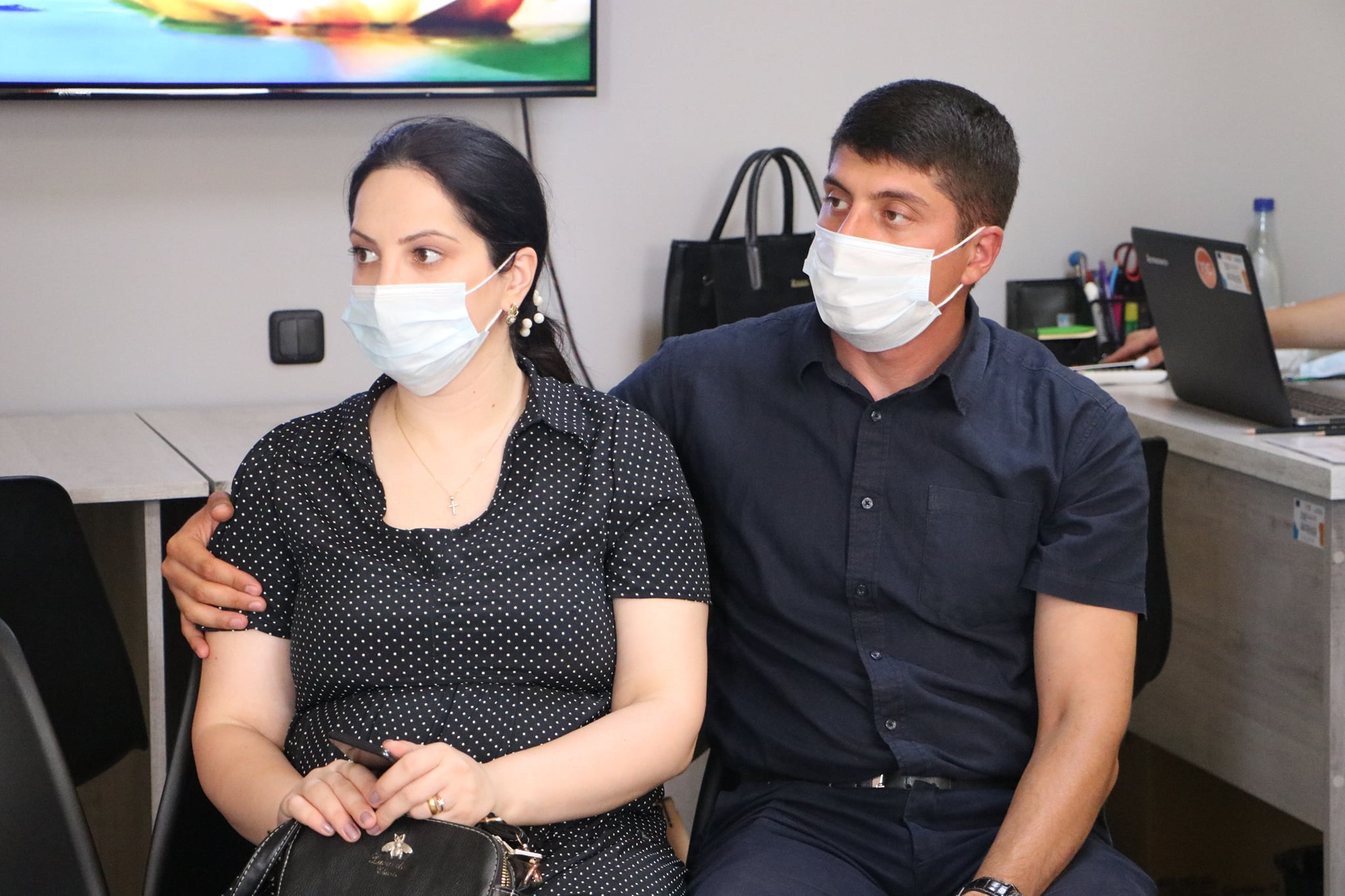 "When our baby is born, I am sure the knowledge acquired during Papa School sessions will be useful to us. And due to this training, I believe, my husband will equally share childcare with me," she says.
Overall, 45 young men and women participated in Papa School sessions organized in Gyumri "Family Corner".
Garegin, Susanna's husband, says that he was always willing to take part in his baby's care. However, before Papa School sessions, he was scared that he would not be able to do many things as well as mothers can. "That is why I immediately agreed to participate in the sessions. We discussed such issues and details during the meetings that I will definitely need in a couple of months when our baby is born," he says, thankful that Papa School helped him to overcome his initial fears.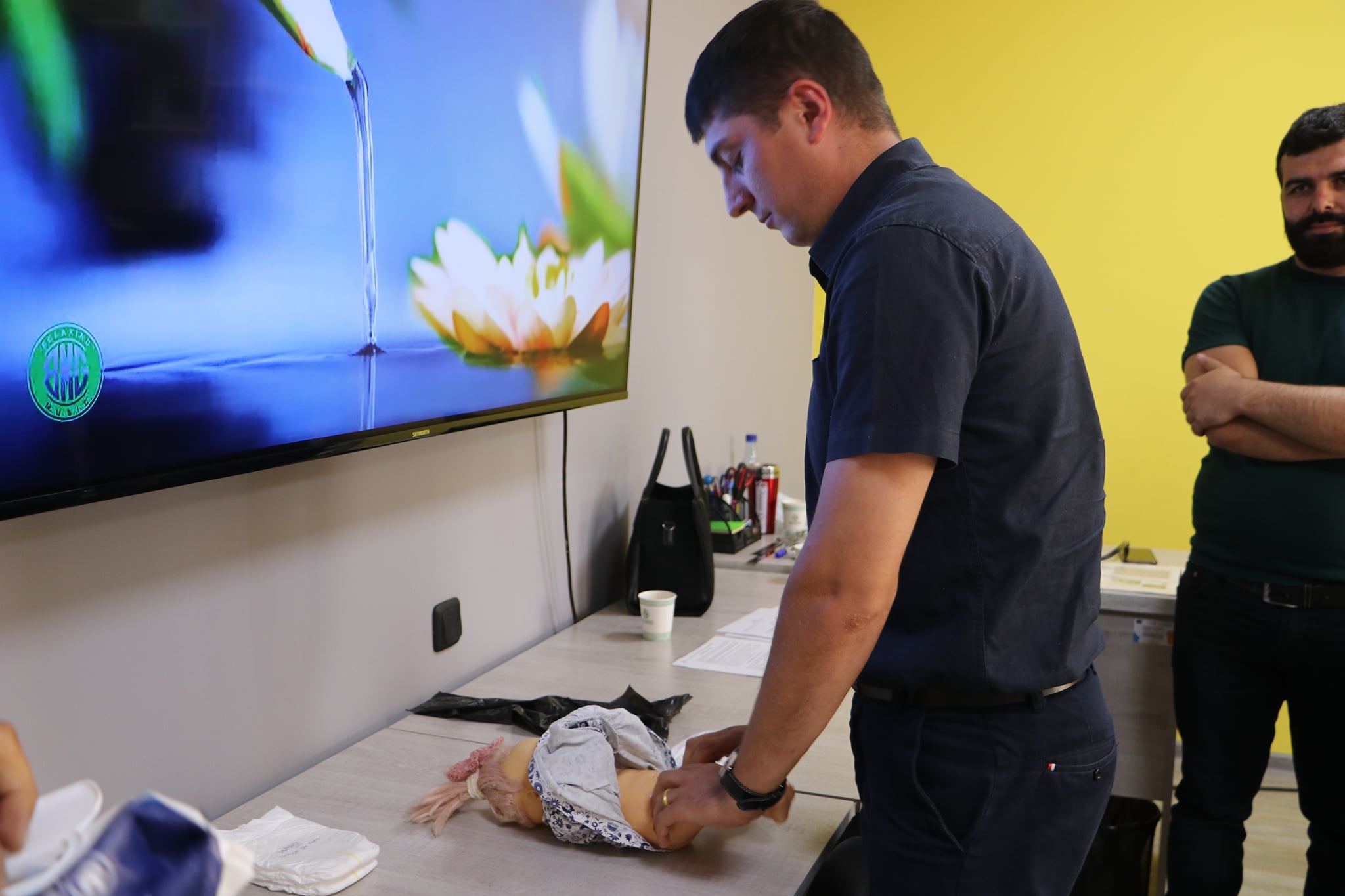 The Papa School sessions, adapted for the Armenian context, are based on the "Papa School Manual" developed in the framework of the "EU 4 Gender Equality: Together against Gender Stereotypes and Gender-based Violence" regional programme. More sessions will be conducted in Gyumri Family Corner next year, with plans to start the schools in Family Corners in Vanadzor and Ijevan as well.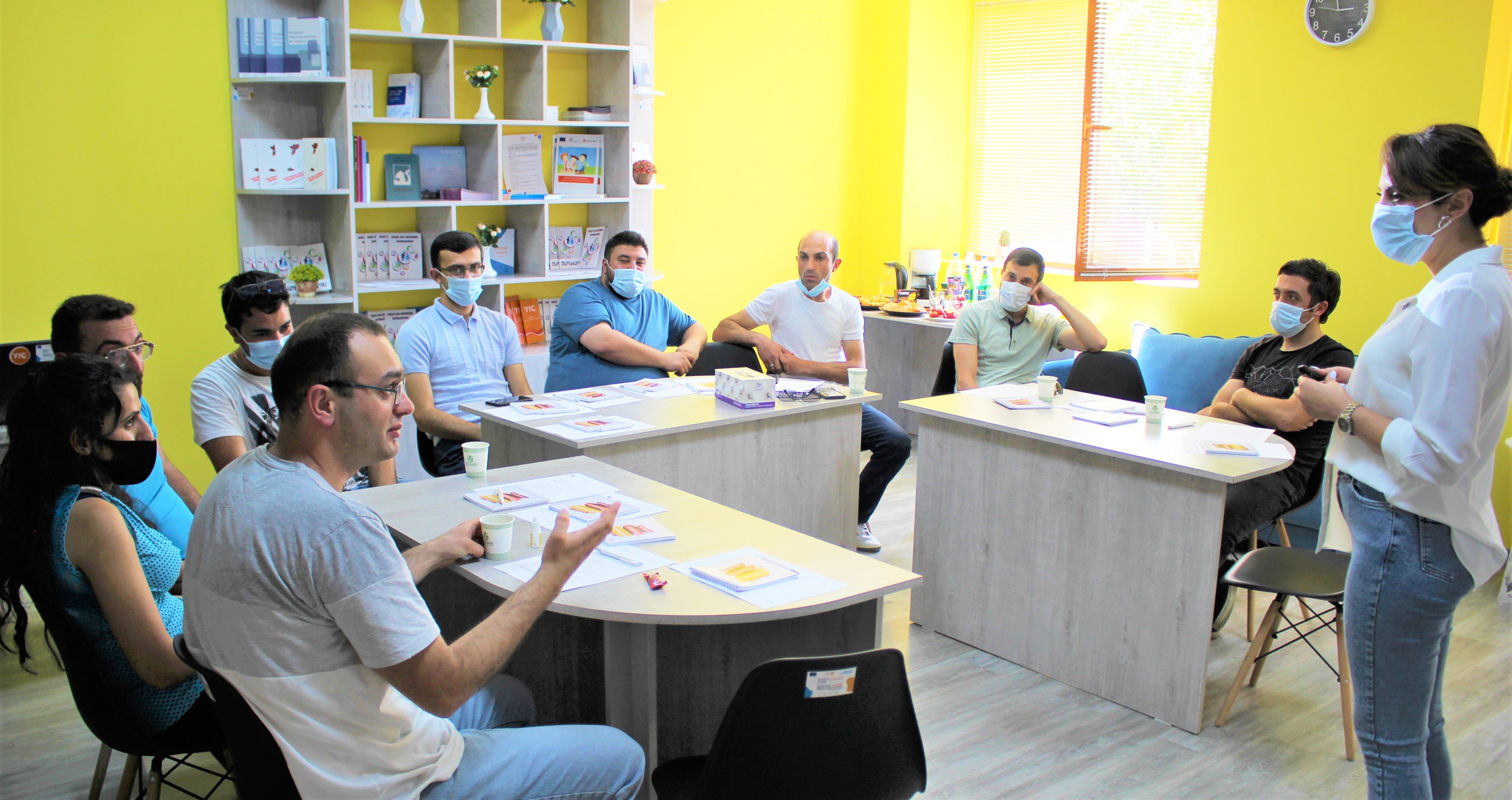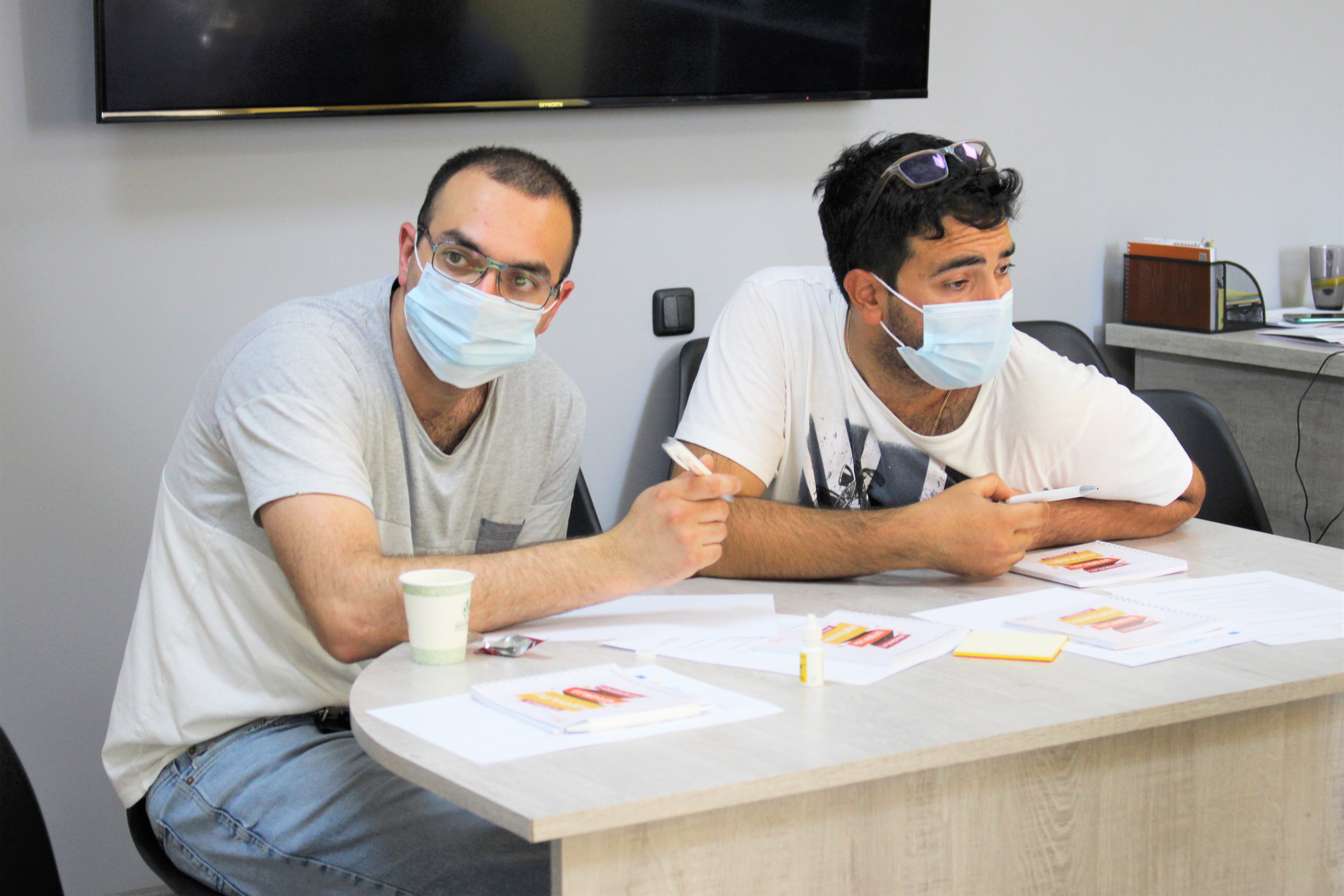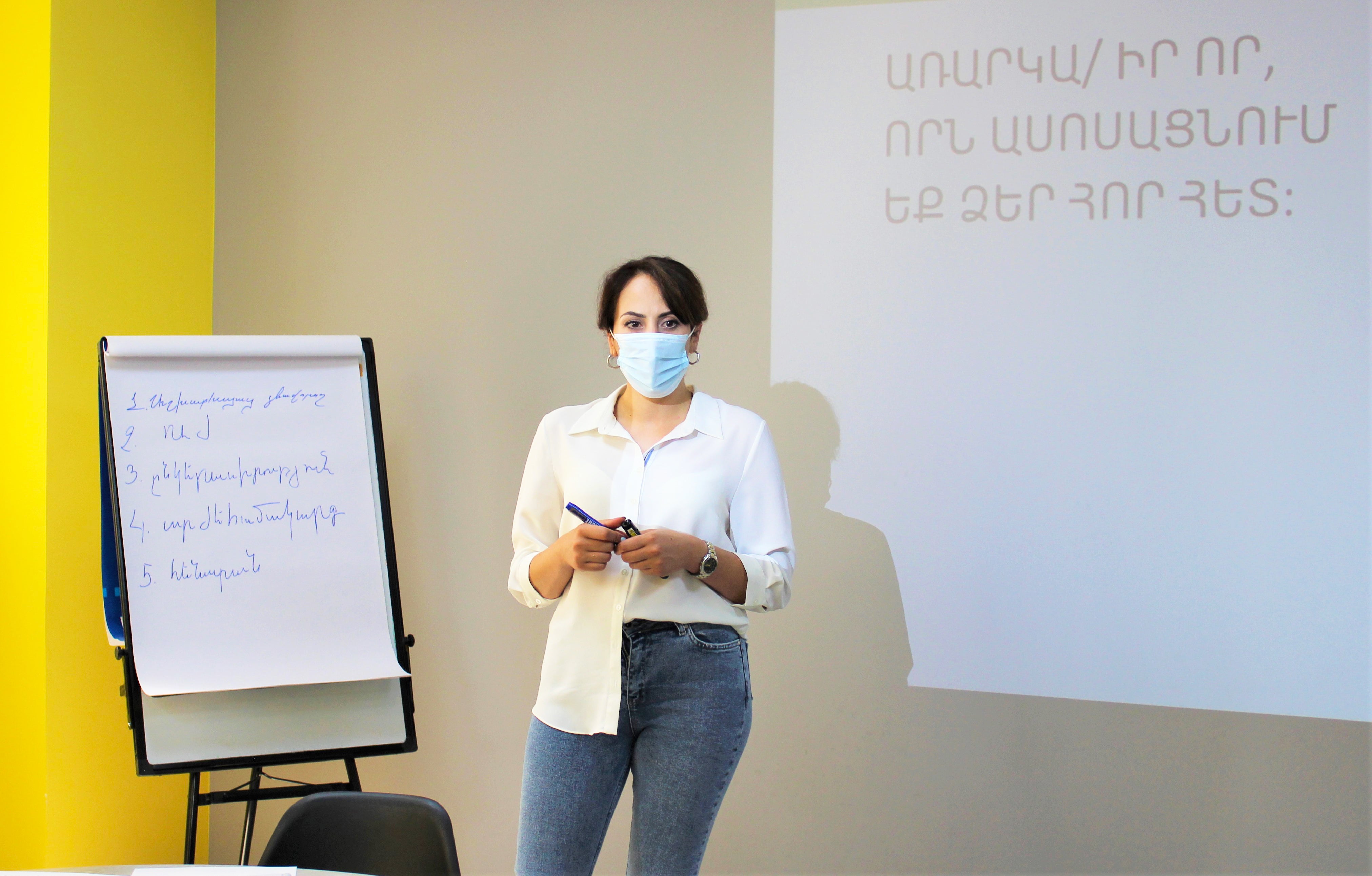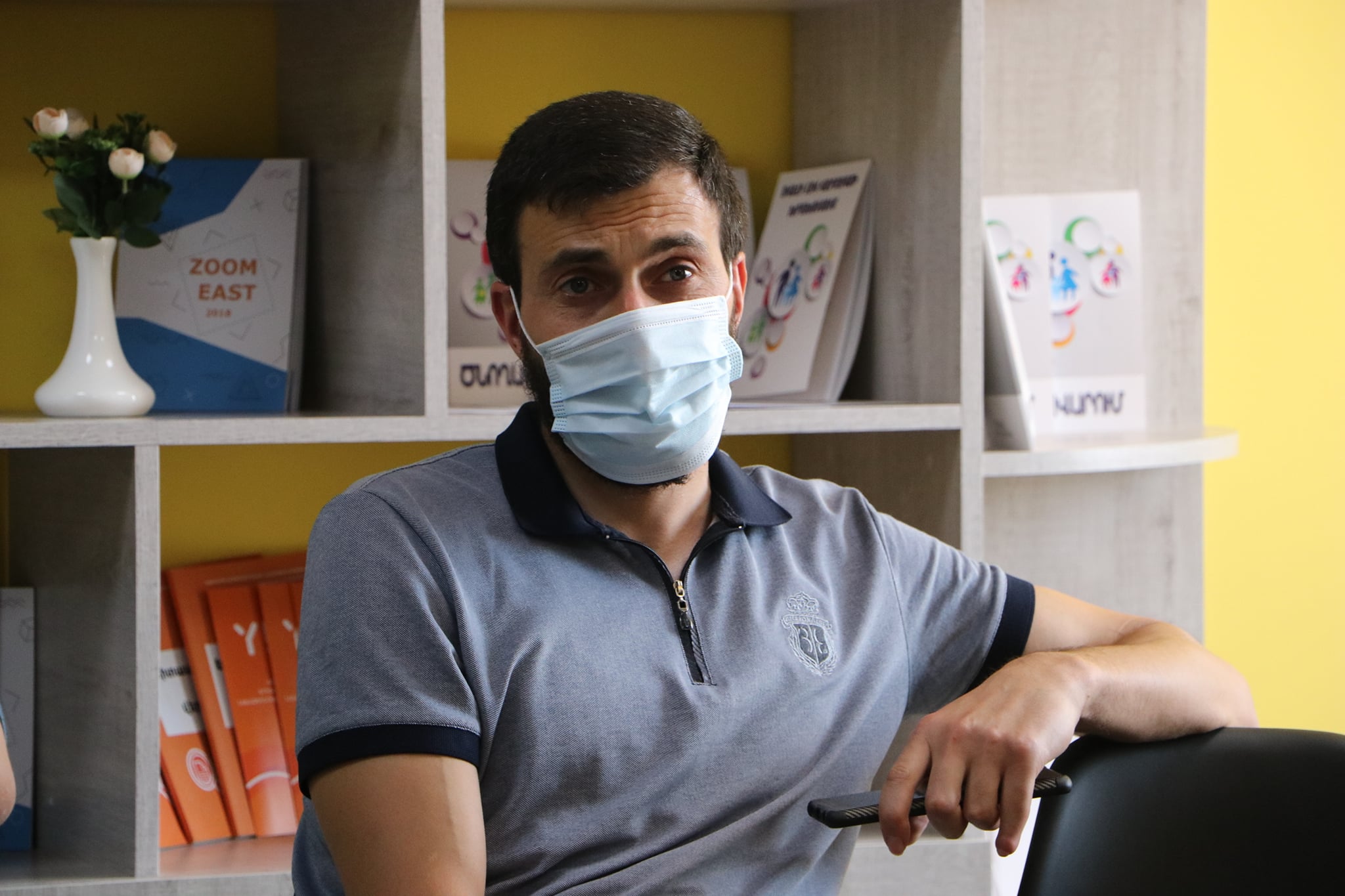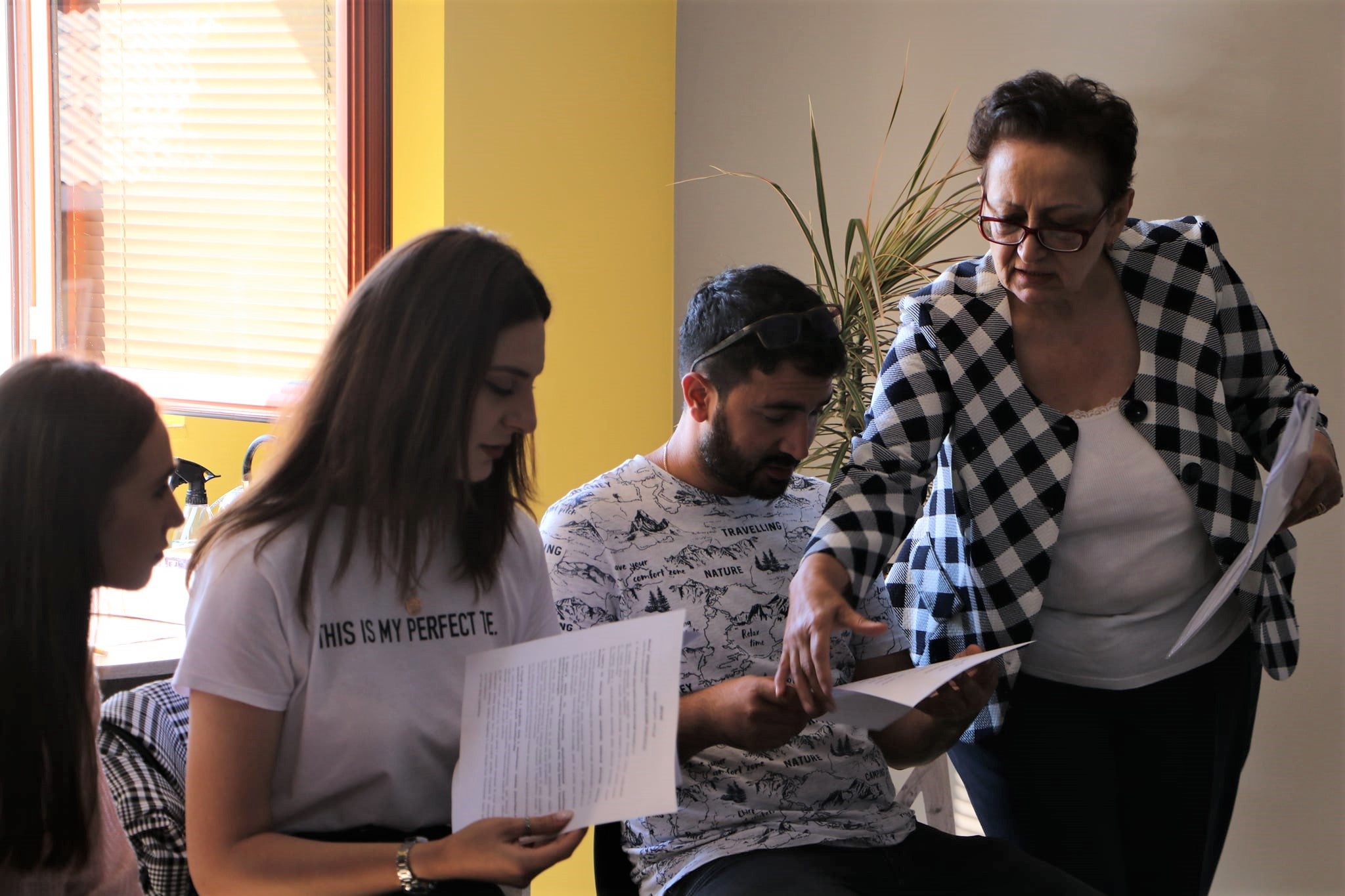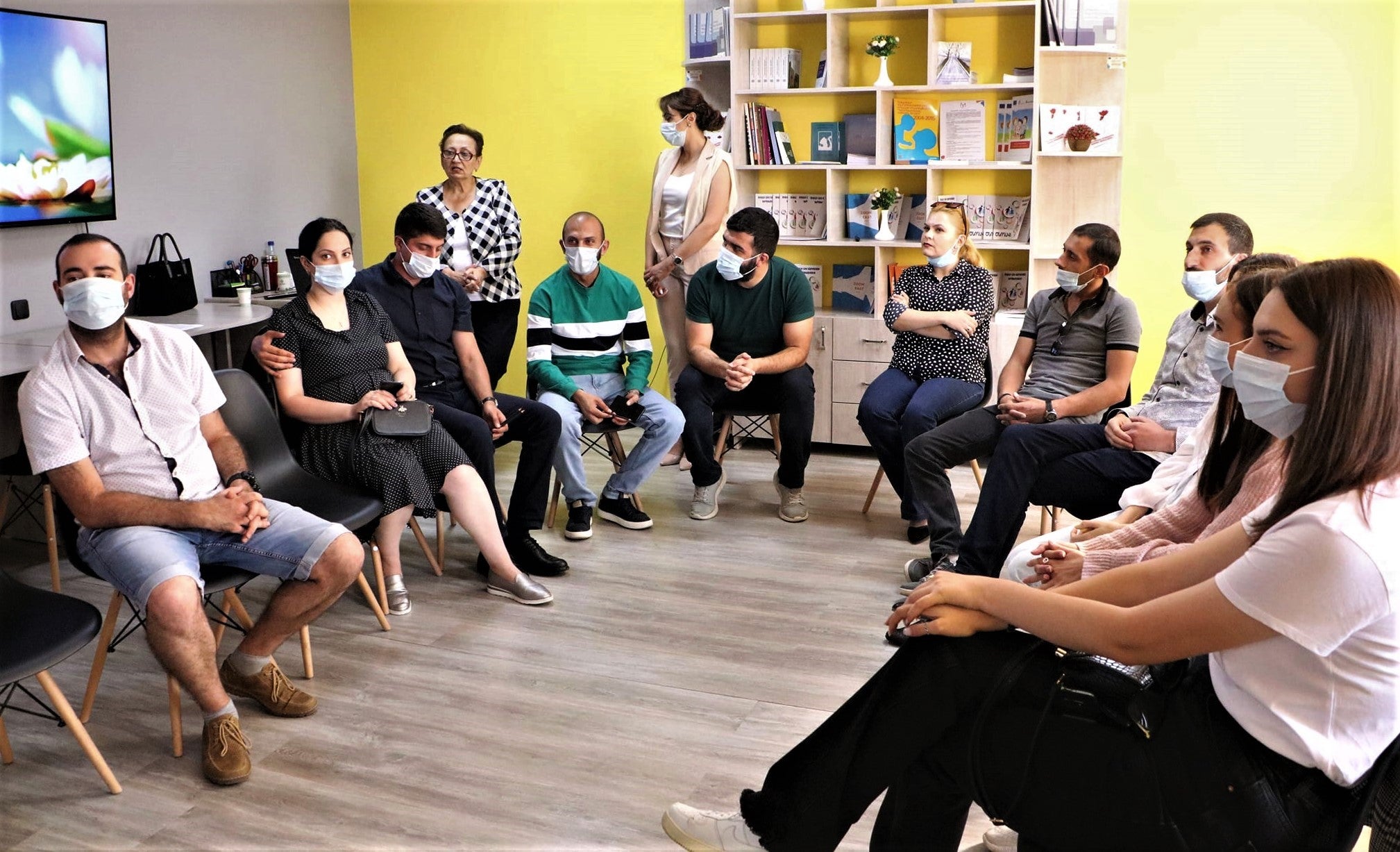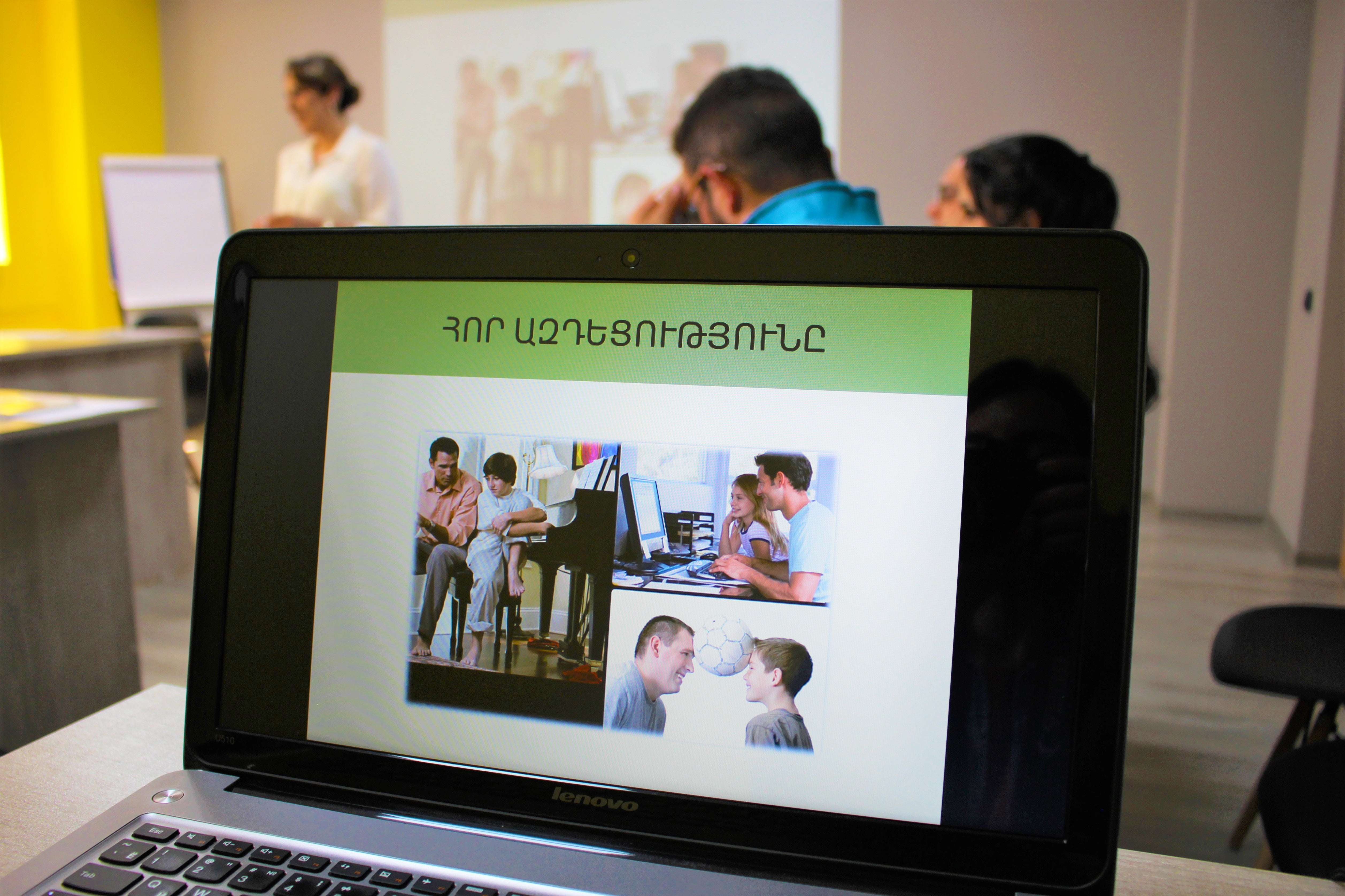 Papa School Sessions are organized in the framework of "EU 4 Gender Equality: Together against Gender Stereotypes and Gender-based Violence" programme funded by the European Union and implemented jointly by UN Women and UNFPA. In Gyumri, Papa School sessions are conducted in partnership with UNFPA Armenia's partner Gyumri Youth Initiative Centre NGO.