On March 9, 2022 a meeting was hosted by Yerevan State University aiming to present the details of the Master's Program in Demography, which became available due to the cooperation of the Ministry of Labour and Social Affairs of RA and the UNFPA. The current education opportunities in demography sector in various world famous educational institutions was also presented at the meeting.
Minister of Labour and Social Affairs Narek Mkrtchyan, YSU Rector Hovhannes Hovhannisyan, head of UNFPA Armenia Country Office Tsovinar Harutyunyan, lecturers, students and partners from Armenia participated in the event.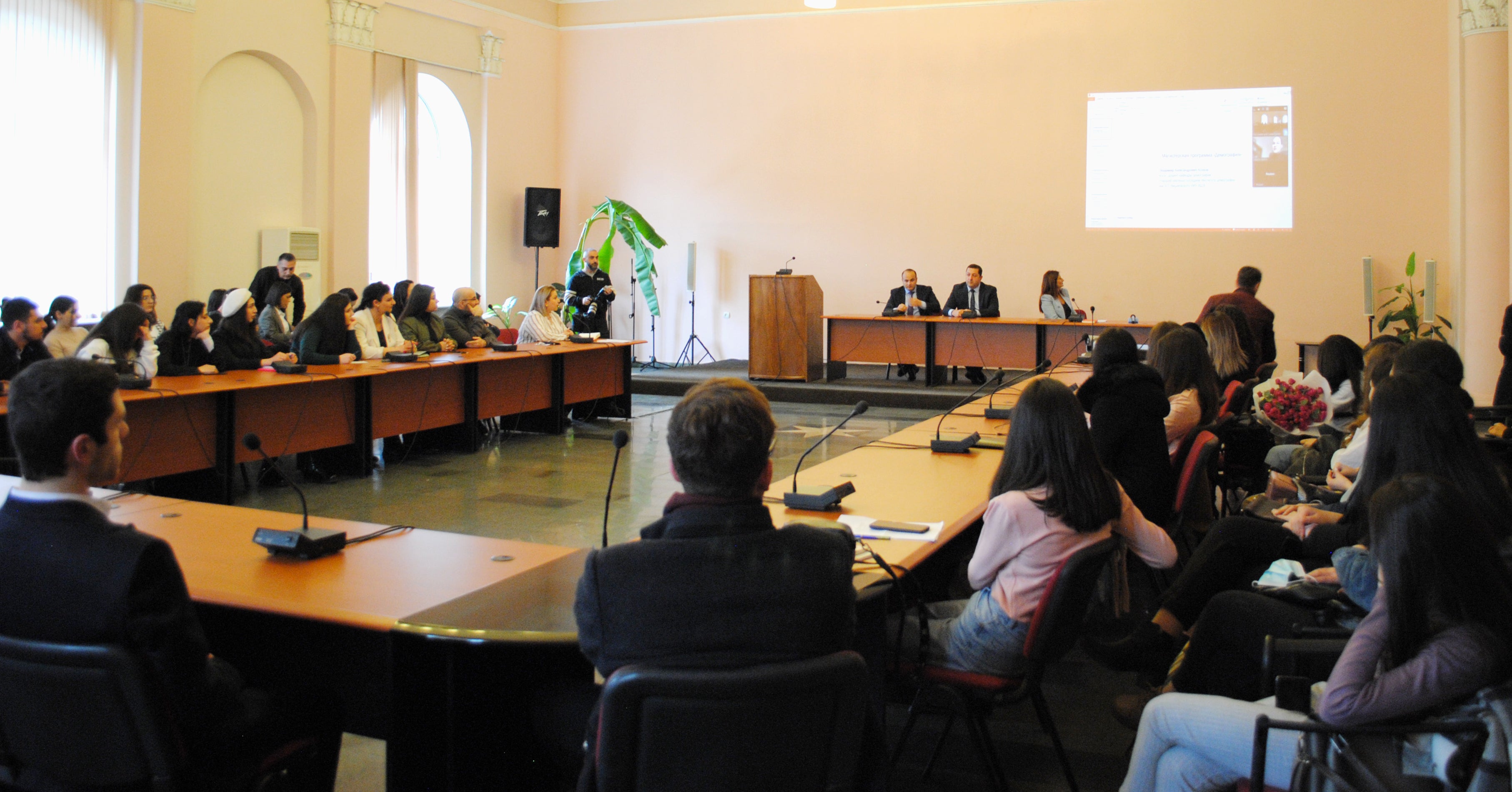 Narek Mkrtchyan highlighted the current steps that are being undertaken by the State to improve the demographic situation in Armenia, also stressing the importance of initiating more targeted measures to improve the existing problems in the field.
"The demographic situation and current challenges are in the focus of the Ministry of Labour and Social Affairs. We have initiated the development of a comprehensive strategy for this field and revealed that there is a lack of local specialists in Armenia," stated Mr. Mkrtchyan, emphasizing the need to involve new specialists, which will create basis for the new master's program opening.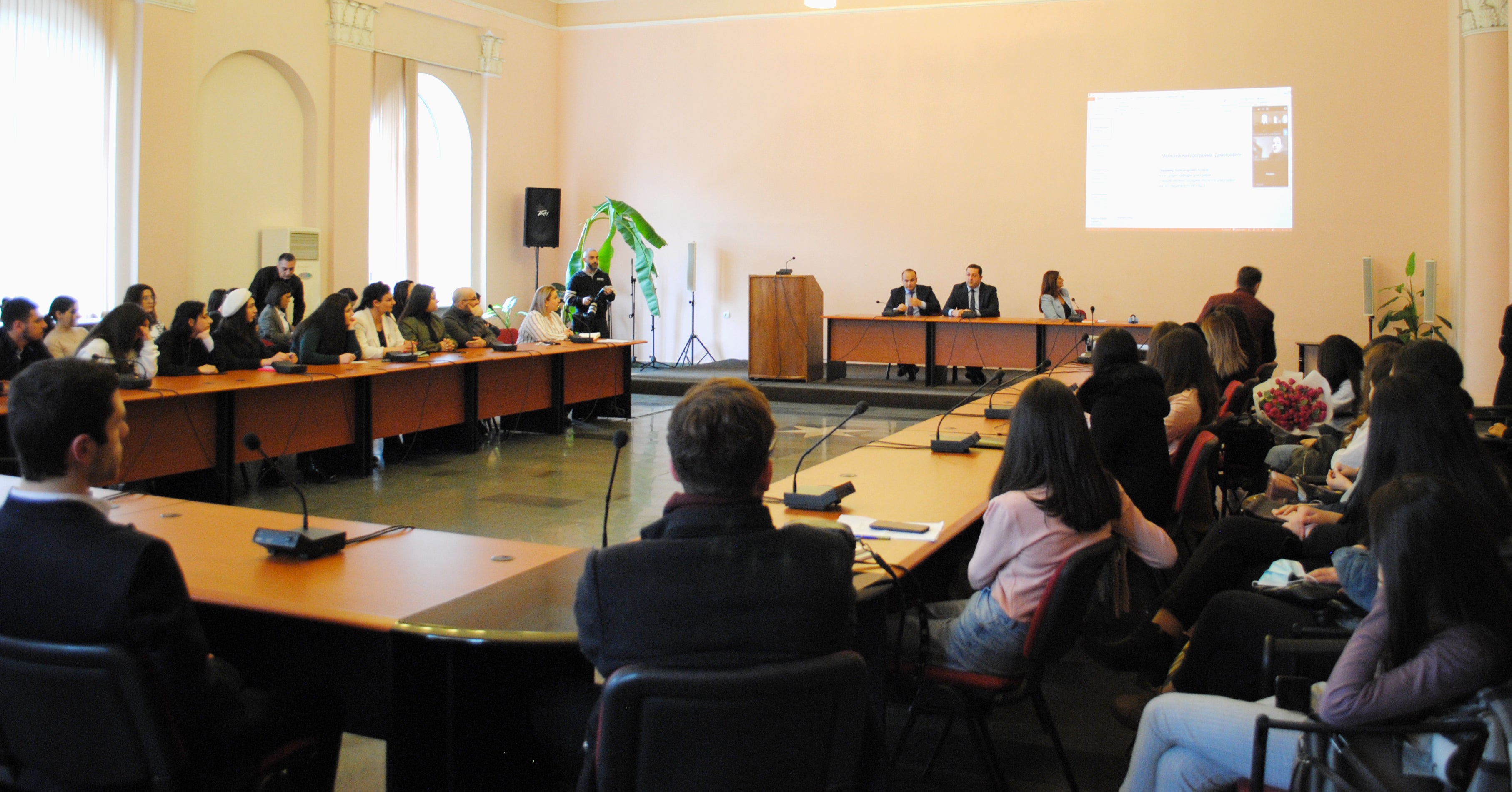 Hovhannes Hovhannisyan mentioned that these opportunities are coming to fill the serious gap of specialists in the demography filed in Armenia. "While introducing a new educational program, we always raise a question related to the labour market, whether our students can find a job. In this case, we can strongly state that at least first graduates of this Master Programme will not have any difficulties to find a proper job", said Mr. Hovhannisyan.
Tsovinar Harutyunyan, in her welcoming speech mentioned that Armenia, after getting the independence, has been facing serious demographic challenges: "After independence, about one million people left Armenia, simple reproduction is low, we have an aging population։ today, the group age 65 and older makes up 12 percent of the population, and studies made by the UN show that the number will be doubled during the years," said Ms. Harutyunyan and highlighted the importance of having local experts on the demography field and encouraged Armenian students to take the opportunity of studying in world best universities for free.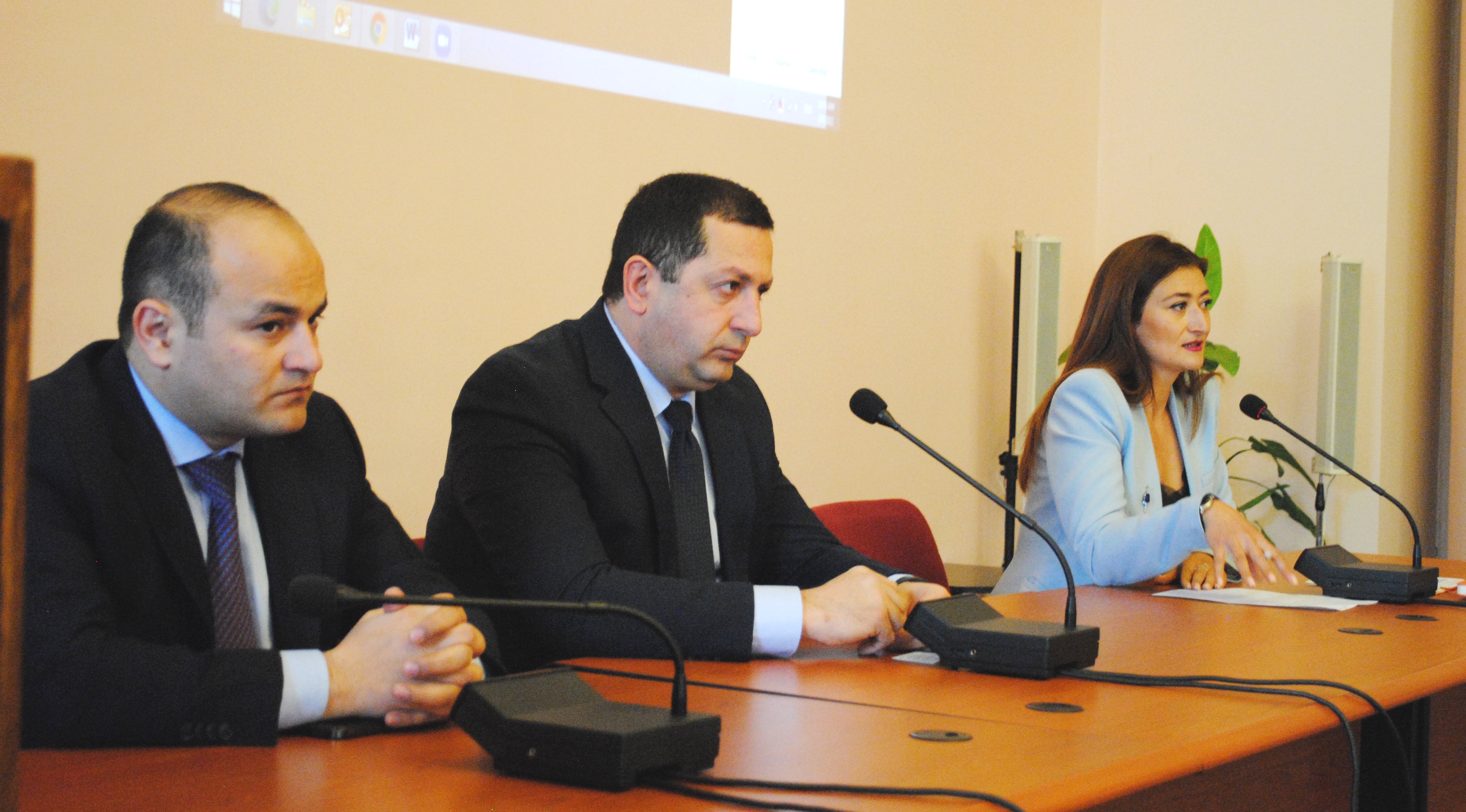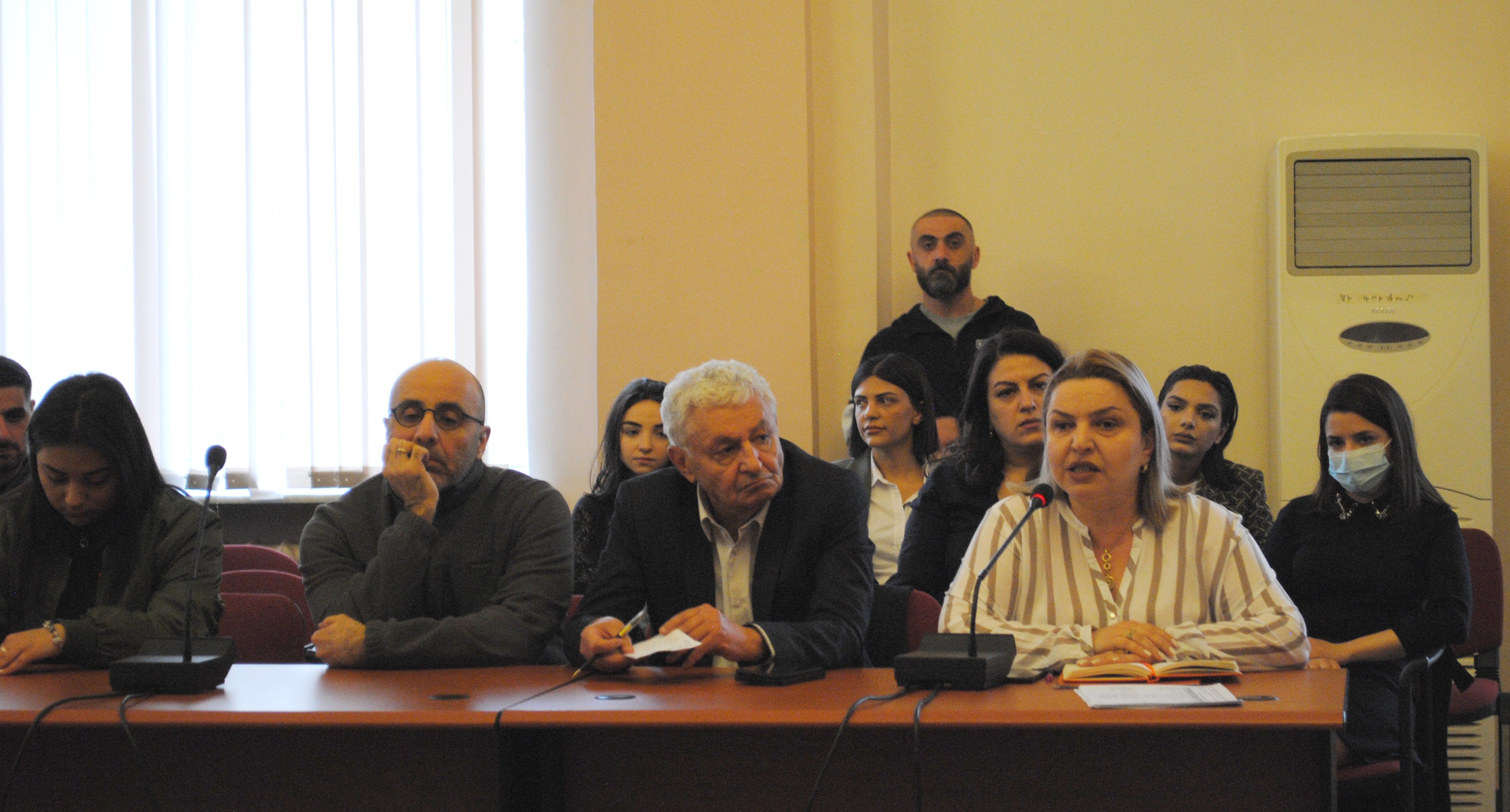 Vladimir Kozlov, Deputy Director of the Institute of Vishnevsky Institute of Demography, Head of the "Demography-Development" Master's Program, also joined the meeting via online platform and presented the cooperation current programs and opportunities.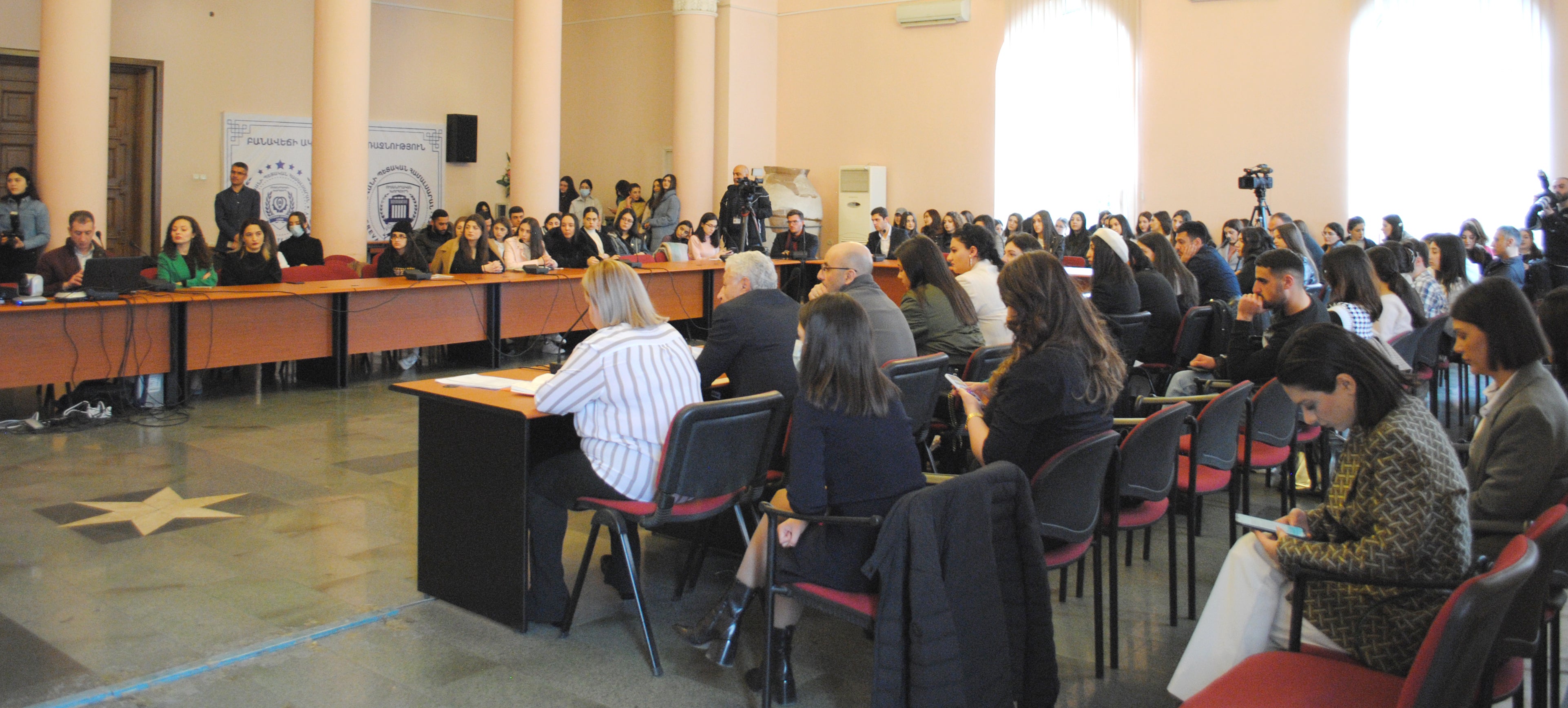 The presentation session was followed with Q&A, where the students get an opportunity to raise their questions on the details of the suggested educational opportunities.