Armenia is among the countries with ageing population. According to UNFPA, by 2050, 65+ population in Armenia will reach 22-23%, while almost one third of the population will reach 60+.  
As a practical step to tackle this tendency, UNFPA Armenia country office in partnership with the Association for the Health and Care of the Elderly, held a conference "Geriatrics: peculiaritires of medical conditions in elderly age", on March 7, 2018. The aim of the conference was to promote knowledge of geriatrics and its practical applications, as well as to foster and enhance cooperation among primary healthcare doctors, family doctors and narrow specialists on the issues of geriatrics. 
Interest towards the conference was so big that the organizers had to stop the attendance application process.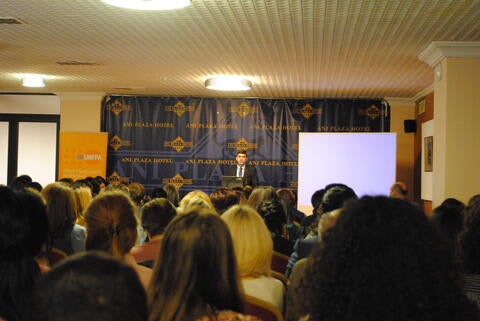 Arthur Torosyan, founder and president of the Association for the Health and Care of the Elderly, and Prof. Michael Narimanyan, Chief Therapeutist of RA MoH, Head of Family Medicine Chair, Pulmonologist, greeted the participants of the conference.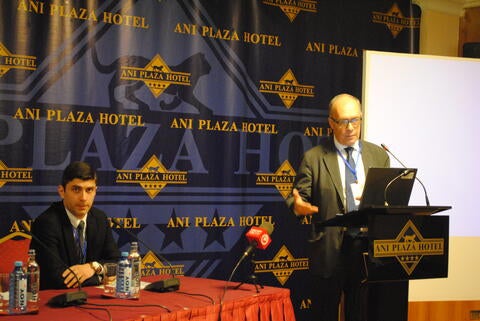 During the conference, a number of renowned doctors presented peculiarities of certain medical conditions common in elderly age.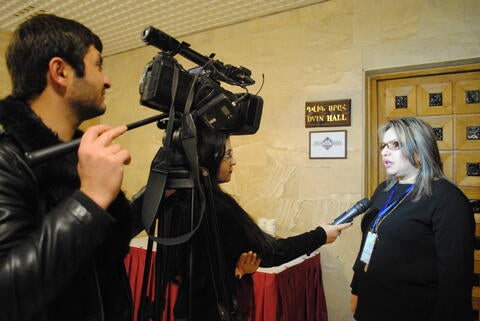 Anna Hovhannisyan, project coordinator for UNFPA Armenia "Support to implementation of population policies" project, presented the issue of population ageing to the media representatives.
The conference was certified by the Ministry of Health, and the participants received respective credits.