On October 1, International Day of Older Persons, the Association for the Elderly Care and Health Care, the Armenian Association for Geriatrics and Gerontology and UNFPA Armenia Country Office launched the Second International Congress on Geriatrics. This year, the Congress theme is "Let us give life to the years, not only years to life."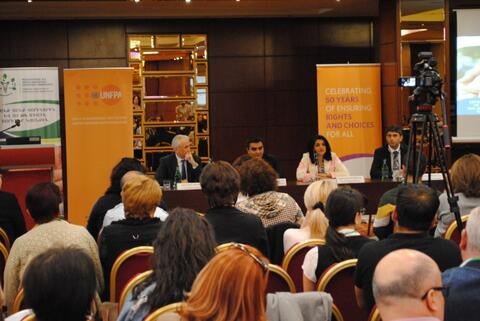 During the conference a number of renowned specialists from Great Britain, Israel, USA and the Russian Federation presented the peculiarities of old age-related diseases.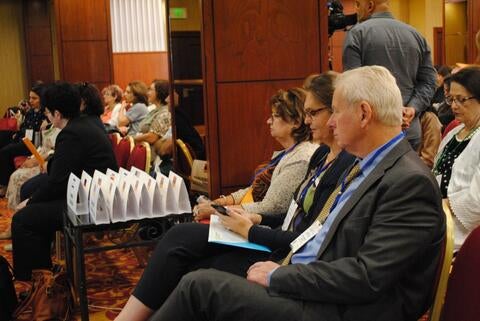 The conference was opened by Shombi Sharp, UN Resident Coordinator in Armenia, Lena Nanushyan, Deputy Minister of Health, Gemafin Gasparyan, First Deputy Minister of Labor and Social Affairs, and Artur Torosyan, Founder and President of Association of Healthcare and Assistance to Older People.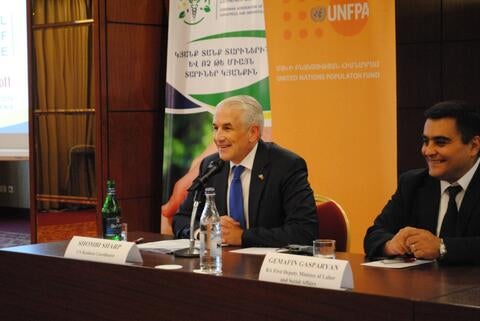 "Older people have always played a significant role in society as leaders, caretakers and custodians of tradition. Yet they are also highly vulnerable, with many falling into poverty, becoming disabled or facing discrimination... According to international definitions, Armenia is considered as a country with aging population. In 2018, the share of 65+ population in Armenia was 11.6%, and according to UN projections, it will reach 23% by 2050... Being older persons is our future. Let's make our future as good, healthy and fruitful as possible. Let us give life to years, and not only years to life!", UN Resident Coordinator said.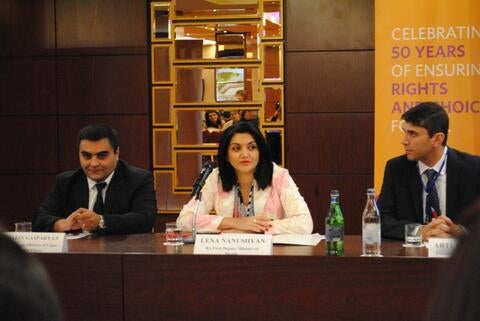 According to the RA Deputy Minister of Health, the share of the elderly will continue to grow, and under these conditions the role of the Ministry of Health is increasing in terms of developing new programs and finding new solutions so that we can provide the necessary volume of medical services to the population. A five-year strategic plan has been developed by the Ministry of Health, where, among a number of important issues, including non-communicable diseases, infectious diseases, maternal and child health, the issues of elderly have also been identified and addressed.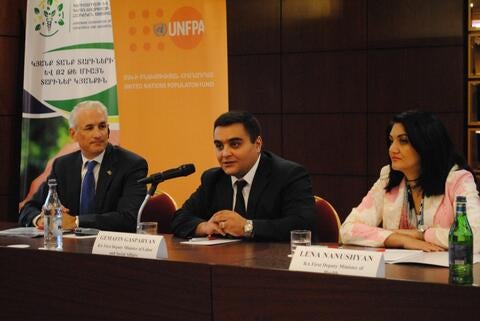 The First Deputy Minister of Labour and Social Affairs of the Republic of Armenia noted that a number of programs are envisaged within the framework of the 2020-2024 strategy. The first is to abandon large institutions over the years, moving from nursing homes to community-based small homes. The second important project being implemented is the idea of ​​the so-called "daycare clubs" that will be diverse and focusing on healthy lifestyles and active aging. Another very important project is the existence of Generation Solidarity Clubs, an example being clubs where seniors can transfer their knowledge to younger RA citizens through doing homeworks together and other means.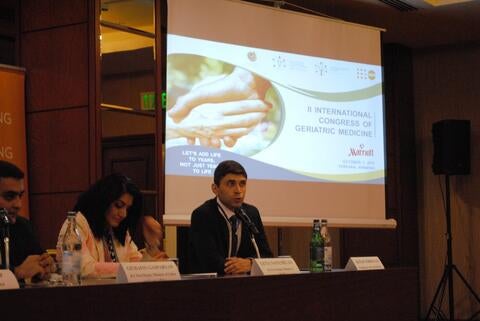 "It is a great honor for us to have our guests from abroad who have come to share their experience and contribute to our country. Today is the International Day of Older Persons, and we all have many congratulations, but let's just do our work instead of congratulations. Let us always think what we can do to change the quality of life of the elderly," Arthur Torosyan said.