On October 4, 2021, Armenia Wheelchair Basketball Federation and UNFPA Armenia laid the foundation for the city's first wheelchair basketball team in Vanadzor for adolescents and young people with disabilities.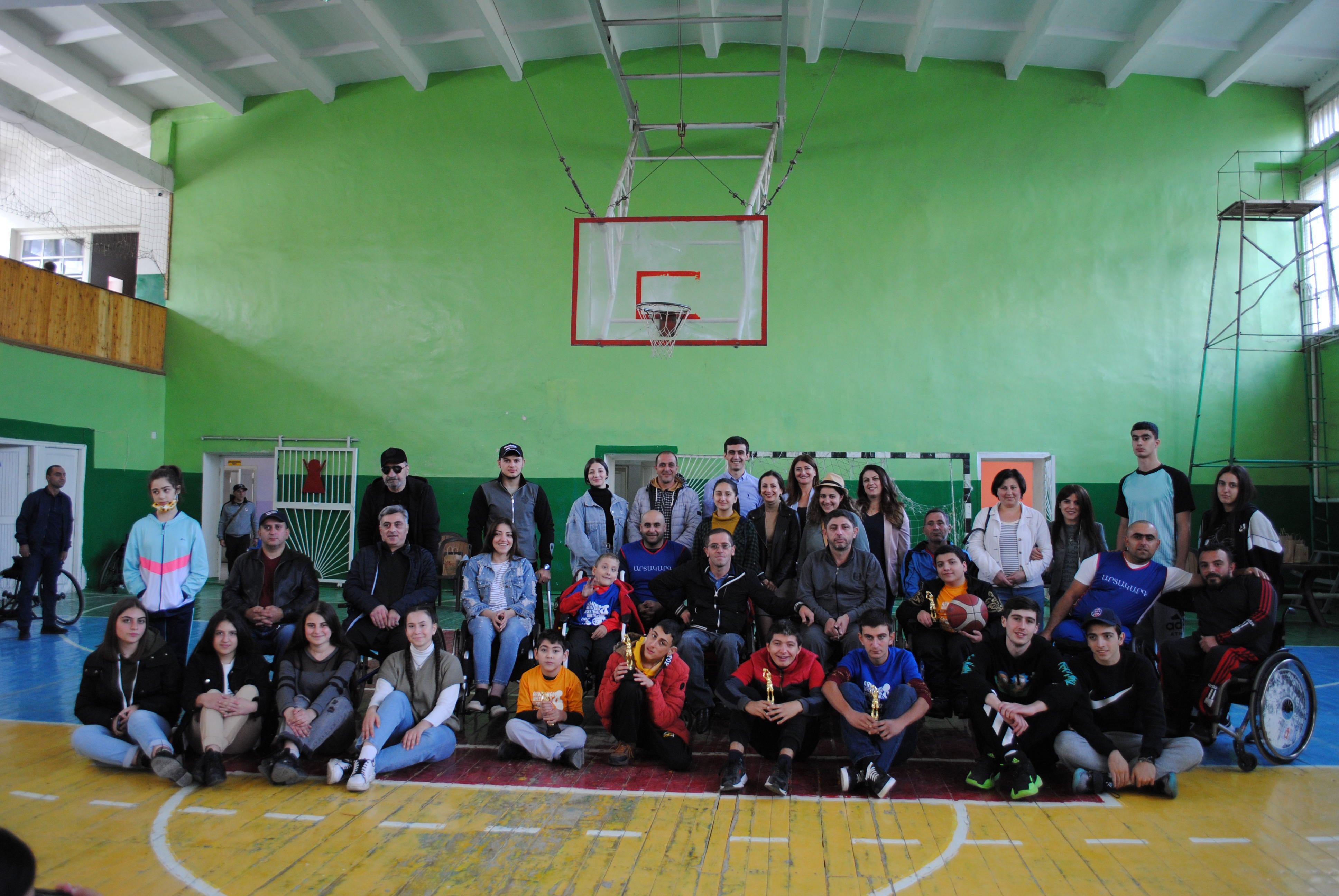 From now on, local adolescents and young people with disabilities can take part in wheelchair basketball trainings at the "Albert Azaryan Center" Sports School in Vanadzor.
The launch event took place at the same sports school. Representatives of local non-governmental organizations, including organizations working people with disabilities, representatives of Vanadzor Municipality, Lori Governer's Office, the staff of the sports school, interested Vanadzor residents were present.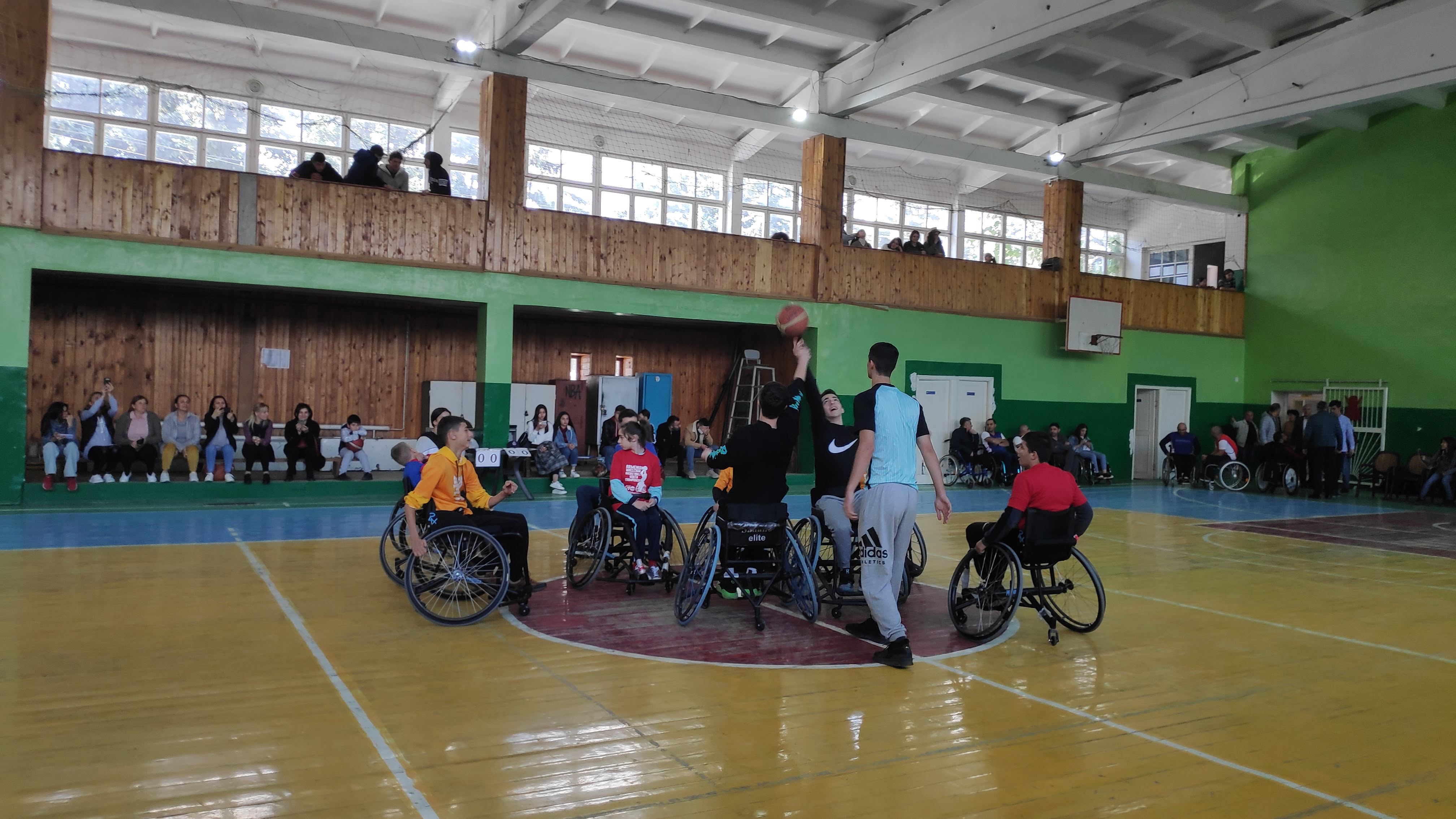 Two wheelchair basketball teams from Yerevan performed demonstration games at the event: the "Emergency" team, and the first children and young people wheelchair basketball club in Armenia, "Motus Vita", creation of which was also supported by UNFPA Armenia.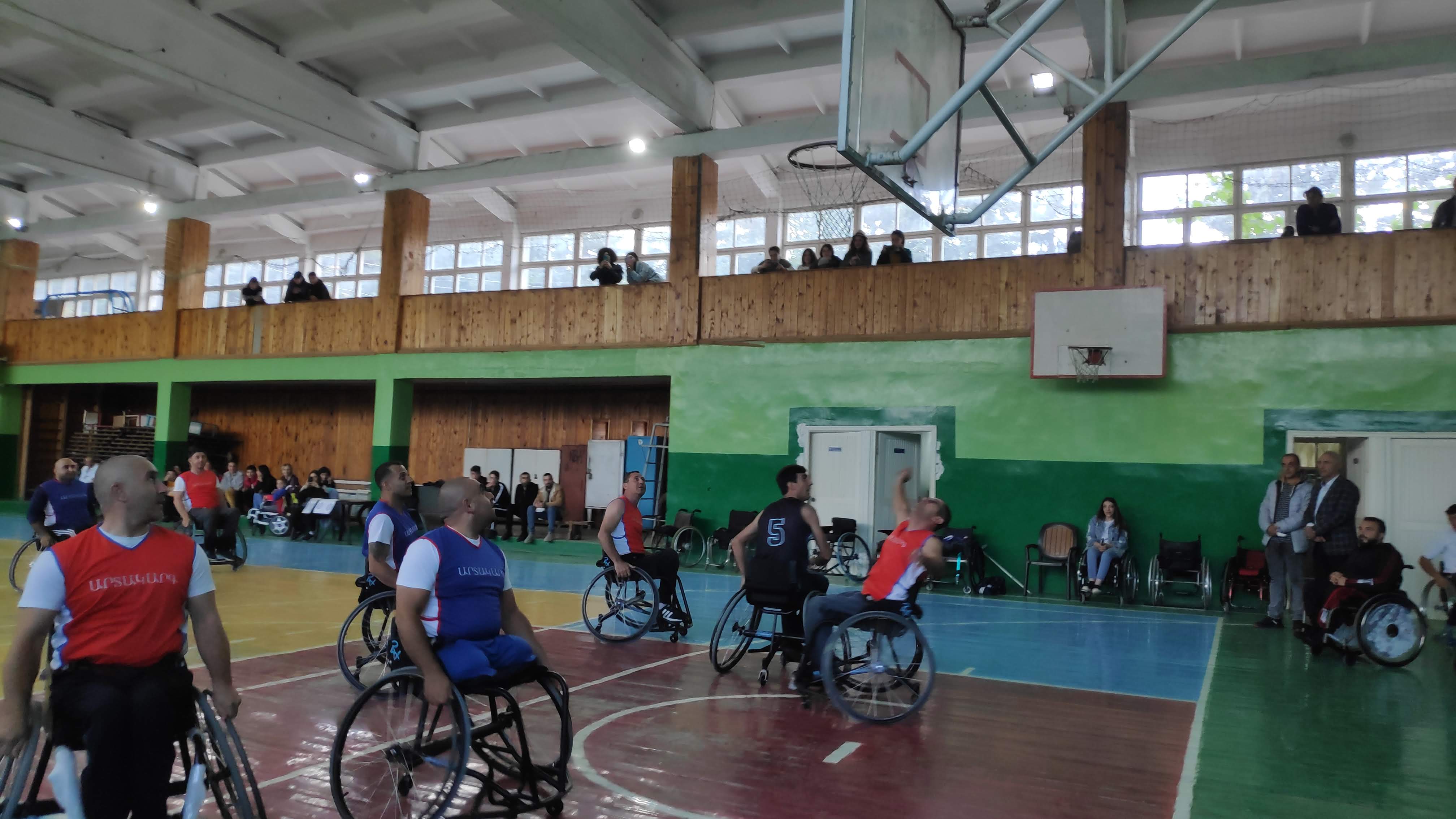 The best athletes received incentive prizes, and the supporters of the initiative received souvenirs from UNFPA.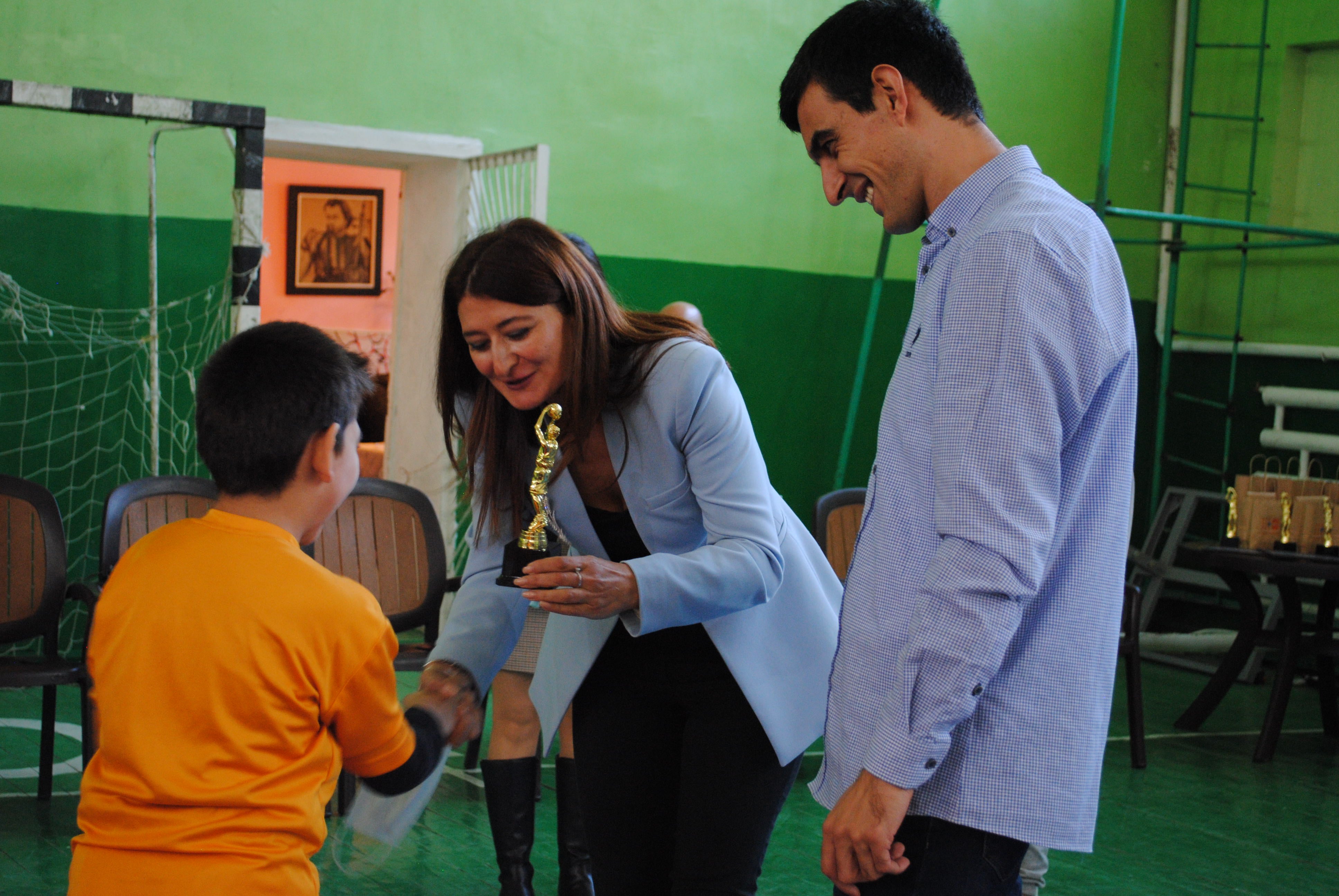 The first wheelchair basketball team in Armenia was formed in the early 1990s, and in 2019 the Armenian Wheelchair Basketball Federation was established.
"We came up with the idea of creating a basketball team in big cities together with UNFPA," says Harutyun Yesayan, President of the Wheelchair Basketball Federation of Armenia, who is pleased with the reception in Vanadzor. "Every door we knocked on opened," he says.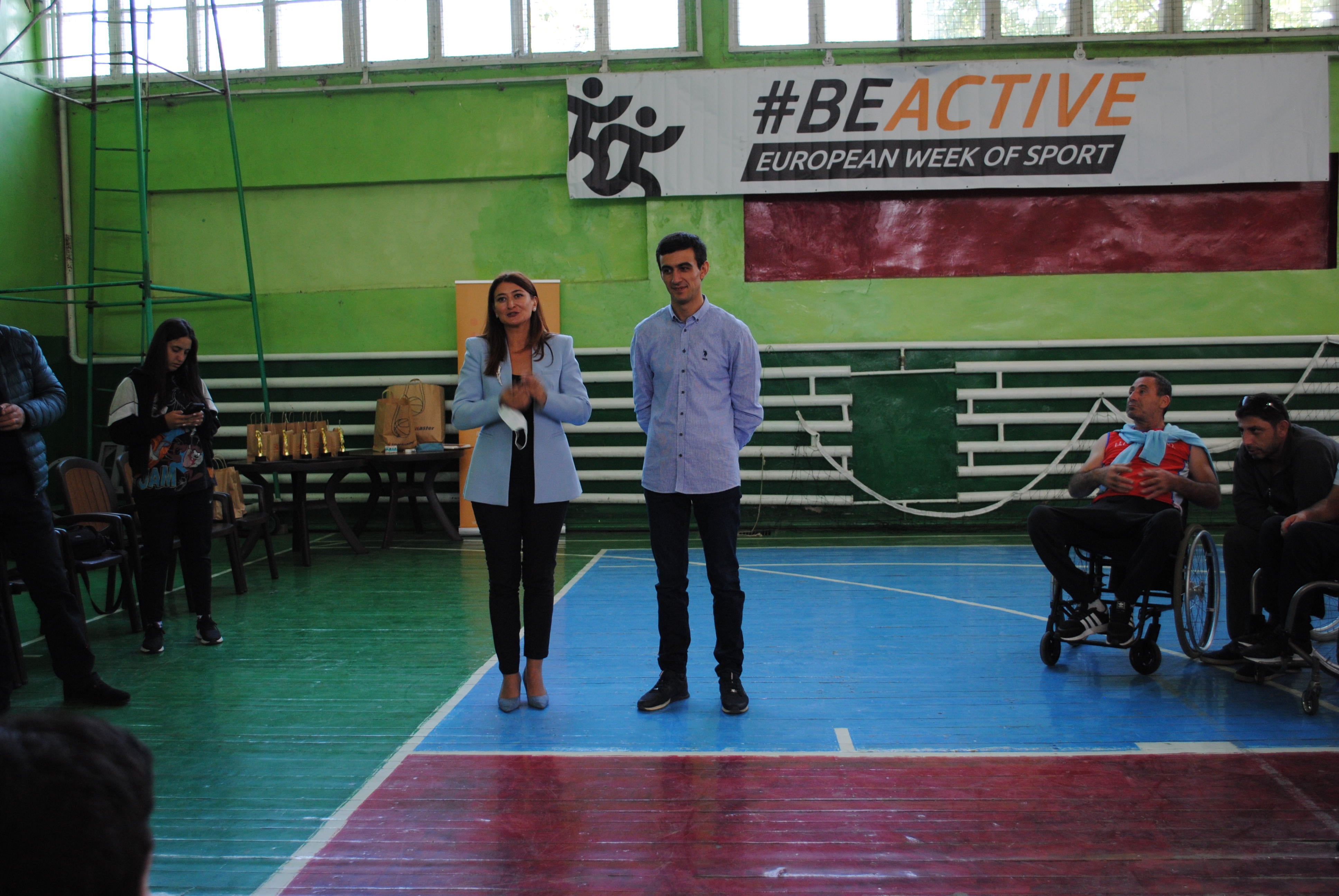 "We will make every effort for the success of this wonderful initiative. Looking at your bright faces, I am confident that we will succeed," says Tsovinar Harutyunyan, UNFPA Armenia Head of Office.
In the first stage, UNFPA Armenia ensures availability of  coaches, takes care of the transportation of athletes, provision of uniforms and necessary accessories.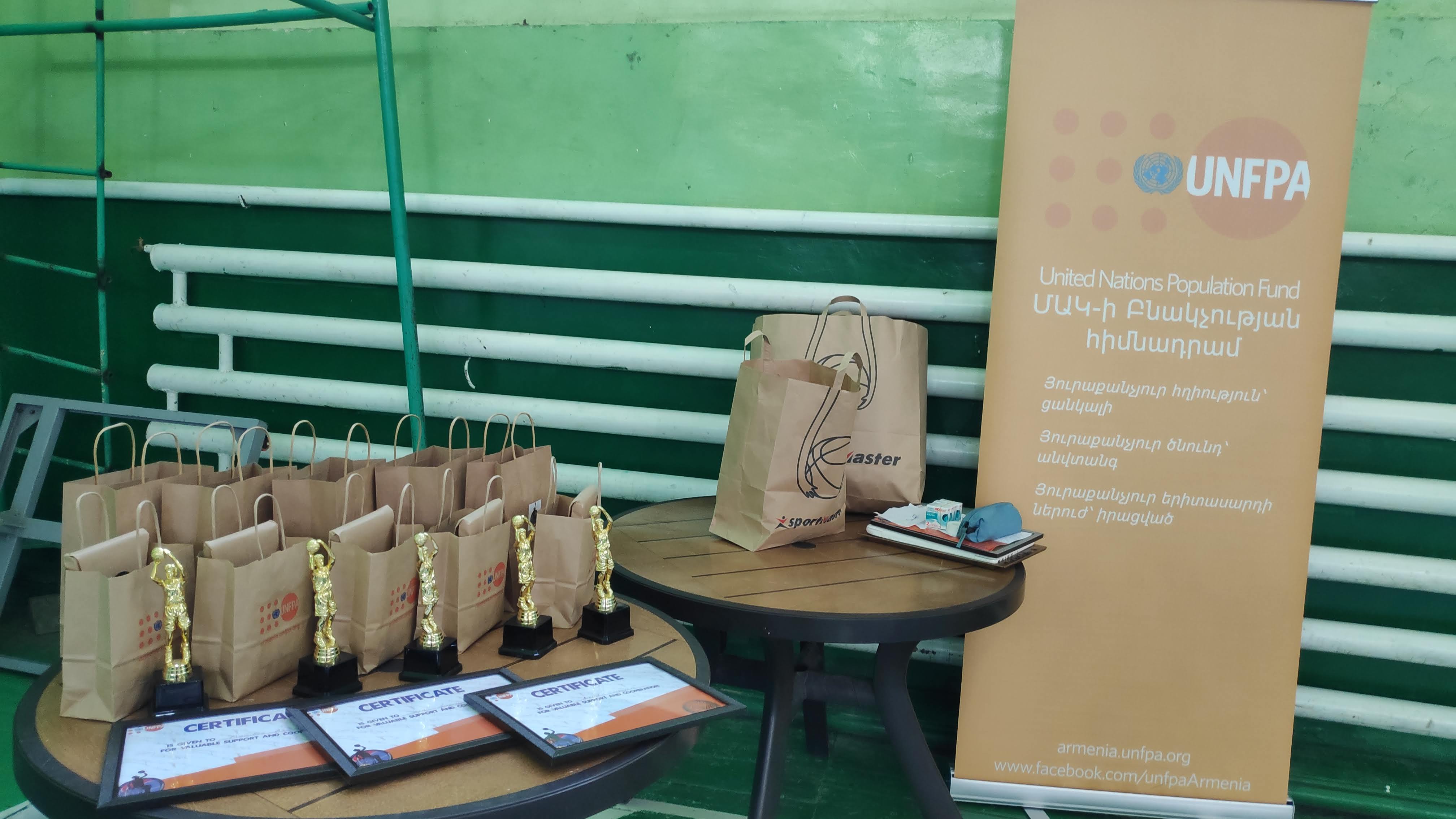 Vanadzor Municipality and Lori Governor's Office are also interested in the development of wheelchair basketball in Vanadzor, and have expressed their readiness to support.
The next stop is Gyumri!