On October 17, in Gevorg Chorekchyan Hall of Mother See of Holy Etchmiadzin, the WCO Armenia Round Table (ART) Foundation and the UNFPA Armenia Country Office held a workshop on "Son Preference and the Undervaluing of Girls in Armenia and the Church". The event was funded by the European Union in the framework of the Global Program on Prevention of Son Preference and the Undervaluing of Girls, implemented by UNFPA.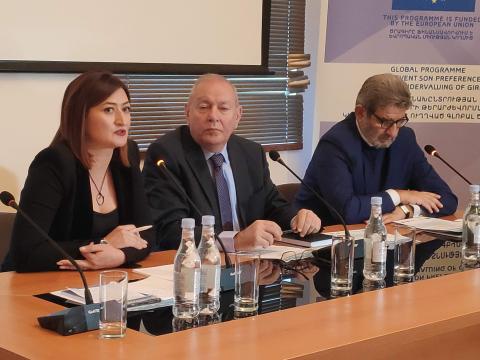 The participants were welcomed by Archbishop Yeznik Petrosyan, General Secretary of Armenian Bible Society, Tsovinar Harutyunyan, UNFPA Armenia Assisstant Representative, and Dr. Karen Nazaryan, Executive Director of World Council of Churches ART foundation.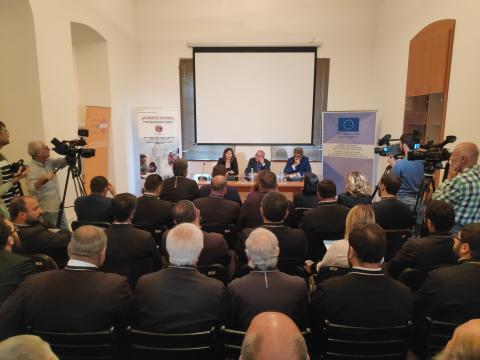 His Eminence Yeznik Petrosyan pointed out that it is important to raise such issues in the modern world so that we do not face serious demographic problems. According to him, when discussing the issue of son preference in different places, he always poses the question: if you desire more boys to be born, who should bring forth the new generations?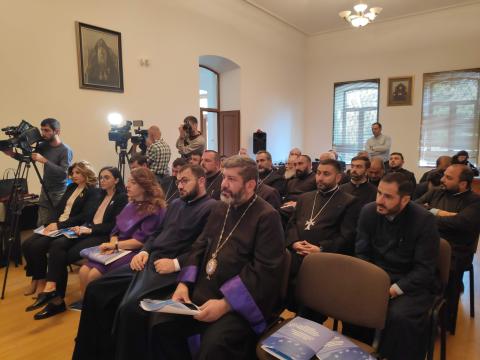 Tsovinar Harutyunyan emphasized the successful experience of implementing a number of programs with the ART foundation. She mentioned that in a world full of challenges, it was extremely important to raise this issue and overcome stereotypes in in this regard.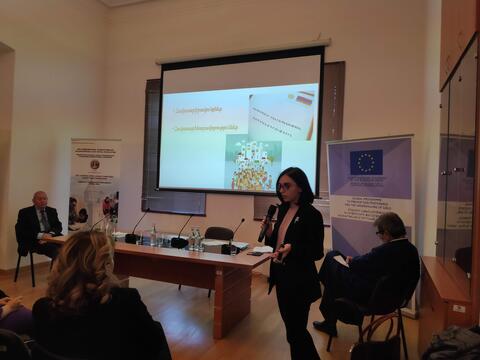 According to Dr. Karen Nazaryan, the ART constantly implements programs aimed at family welfare, prevention of domestic violence and prosperity in the provinces of Armenia. In this regard, the main implementers of the ART programs are the clergy of the Armenian Apostolic Church. They preach in the communities, meet with families, and conduct relevant work with them.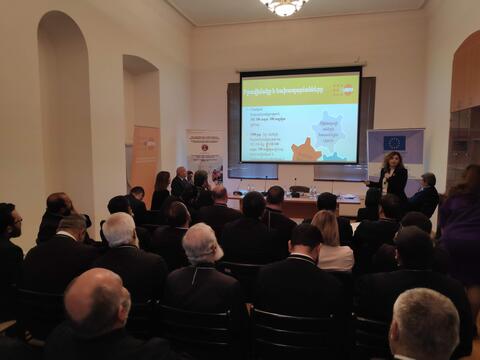 Lusine Sargsyan, UNFPA Armenia Programme Analyst, made a presentation on equality between women and men. Narine Beglaryan, UNFPA Armenia Project Coordinatormade a presentation on "Son preference and prenatal sex selection in Armenia: reasons and the current situation."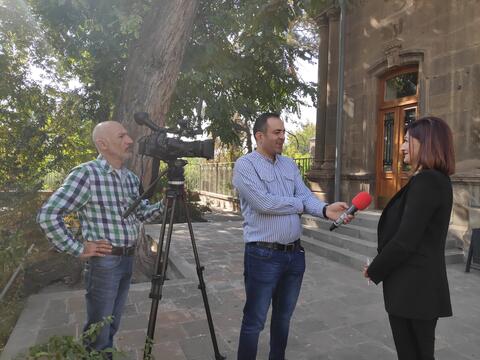 In the second part of the workshop, Marianna Apresyan, a lecturer at the Gevorkian Theological Seminary, made a presentation on "The Impact of Cultural Perceptions on the Son Preference in Armenia". At the end of the workshop, the subject was discussed by the participating clergy and speakers.