As part of UNFPA's response to the COVID-19 crisis in Armenia, the EU 4 Gender Equality: Together Against Gender Stereotypes and Gender-based Violence programme, funded by the European Union, and implemented jointly by UNFPA and UN Women, supported the procurement of personal protective equipment (PPE) to be distributed in three EU target regions of Armenia: Shirak, Lori and Tavush.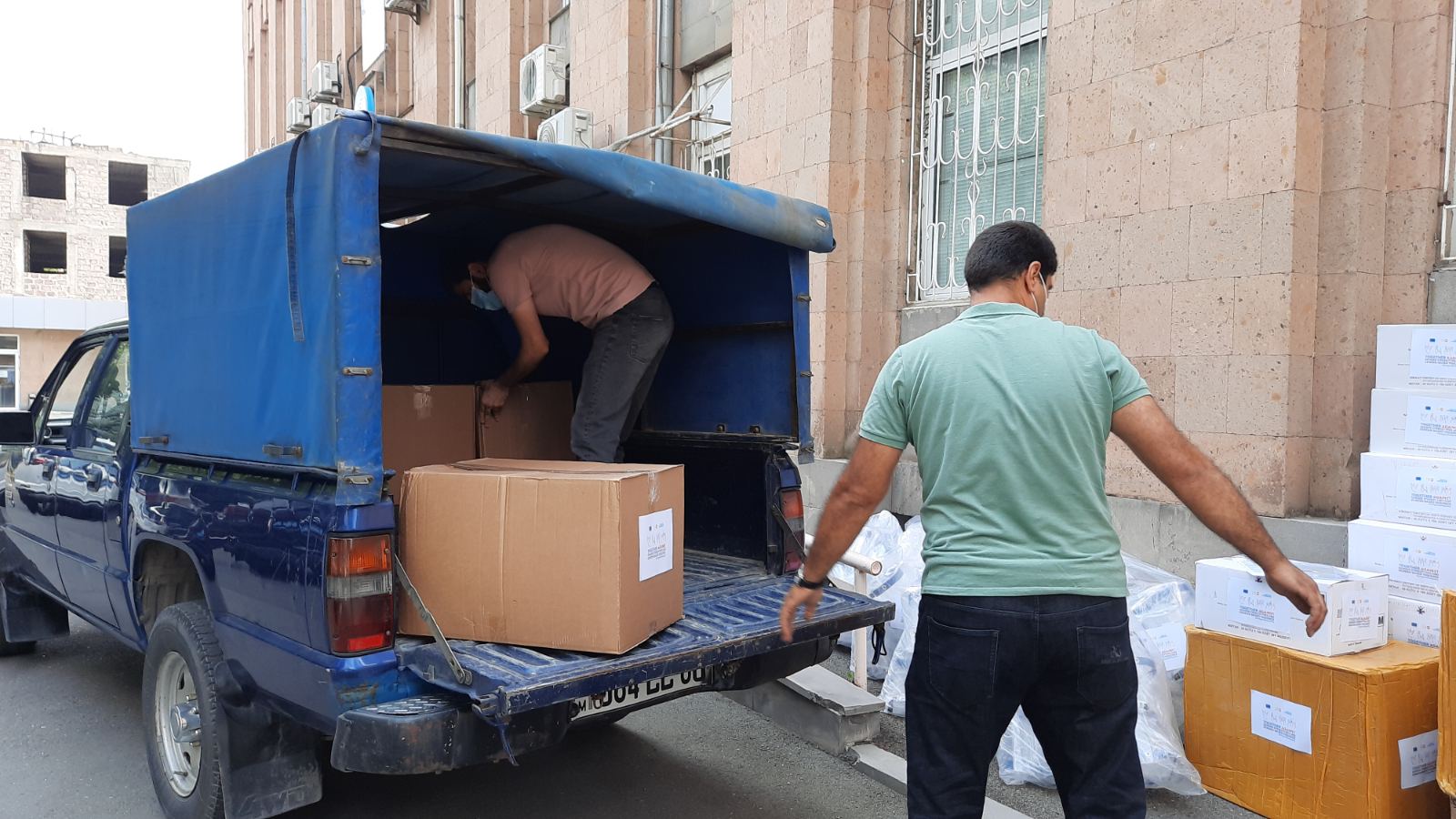 In the framework of this emergency assistance, 25,300 medical masks, 1,780 FFP2 respirators, 19,000 gloves, and 200 face shields were distributed by UNFPA Armenia to the Ministry of Health for further distribution to primary health care providers and maternity hospitals, as well as pregnant women in the three regions.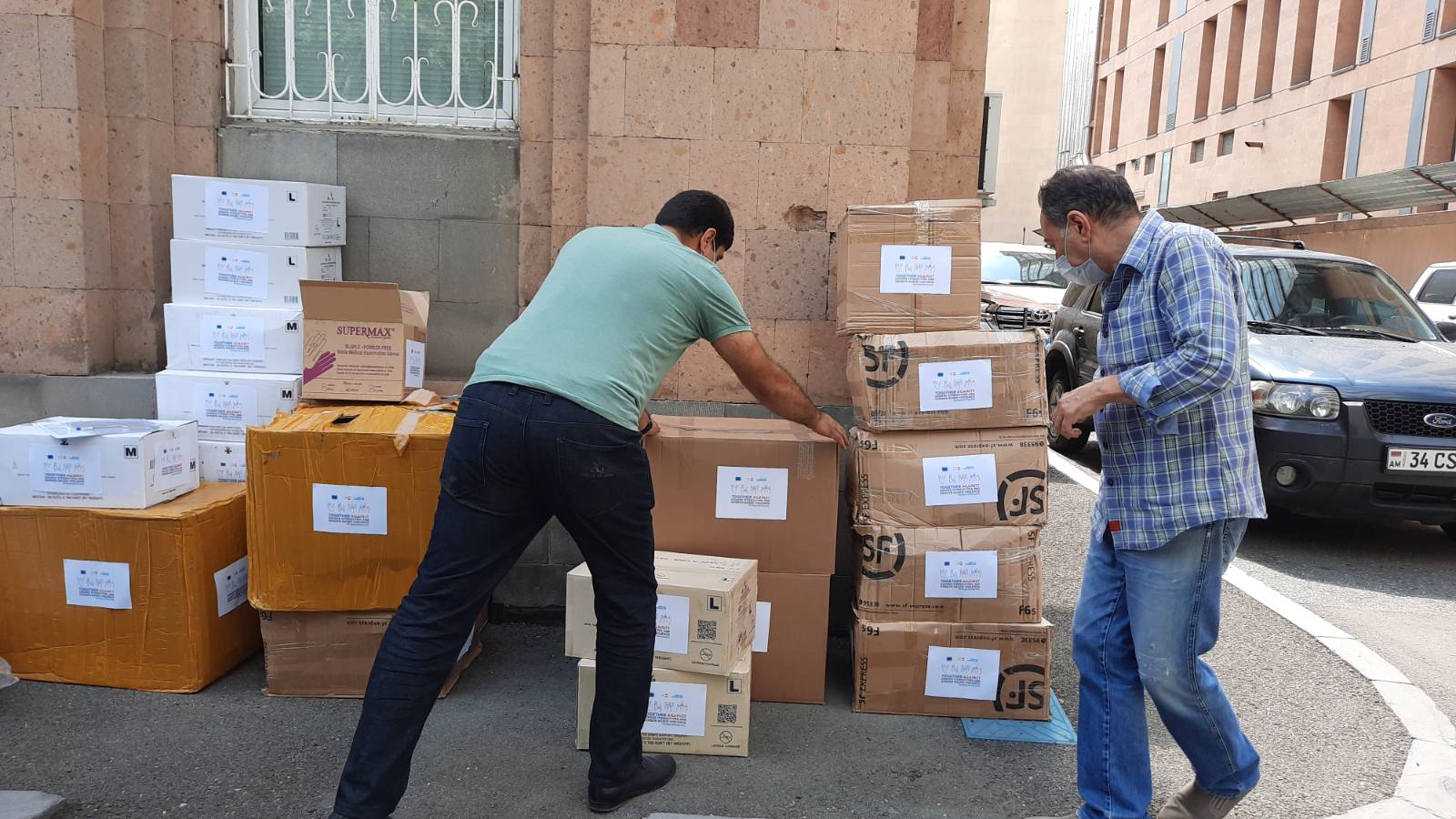 UNFPA's COVID-19 response in Armenia, including in the framework of EU-funded programmes and projects, is ongoing. Earlier this year, emergency PPE was procured for elderly houses, orphanages, people with disabilities, social workers, healthcare providers, and for the staff of the RA Human Rights Defender's Office.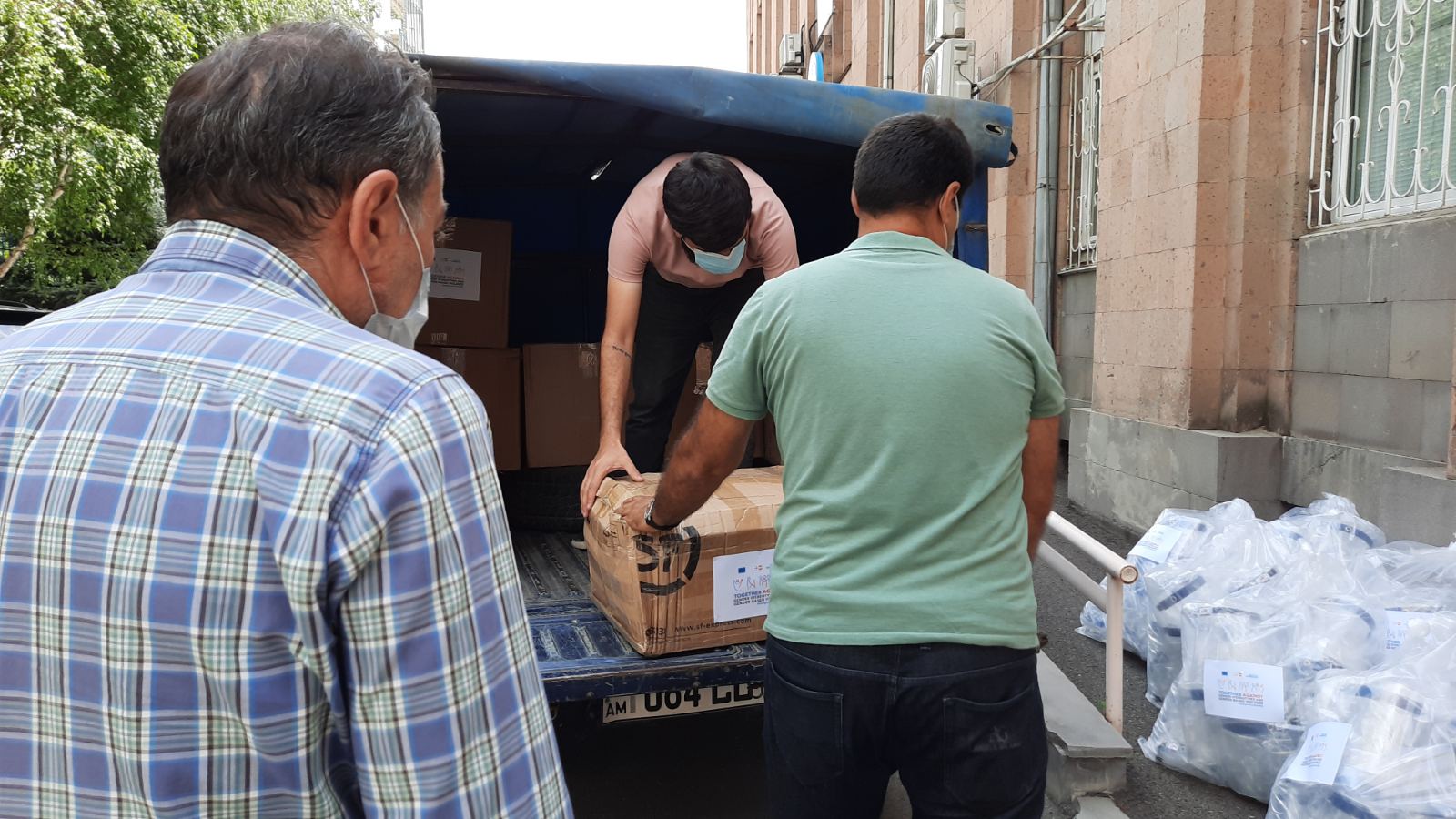 No one should be left behind. United, we will win.
***
The overall objective of the "EU 4 Gender Equality: Together Against Gender Stereotypes and Gender-Based Violence" programme is to strengthen the equal rights and opportunities for women and men by challenging perceptions about men's and women's roles in the family and in society and working to eliminate gender-based violence. The Programme was launched in March 2020 and is implemented in six countries: Armenia, Azerbaijan, Belarus, Georgia, Moldova and Ukraine. In Armenia, it is implemented by UNFPA Armenia in three EU target regions: Shirak, Tavush and Lori.