"Arevik," the social-educational center of the Tavush Diocese, is "painted" with vivid colors: artworks named "My father and I" by 100 students from various art groups of the center greet the guests from the entrance. In the hall, children with glowing eyes revolve around their paintings and other artworks, and each of them tries to allure the guests' attention.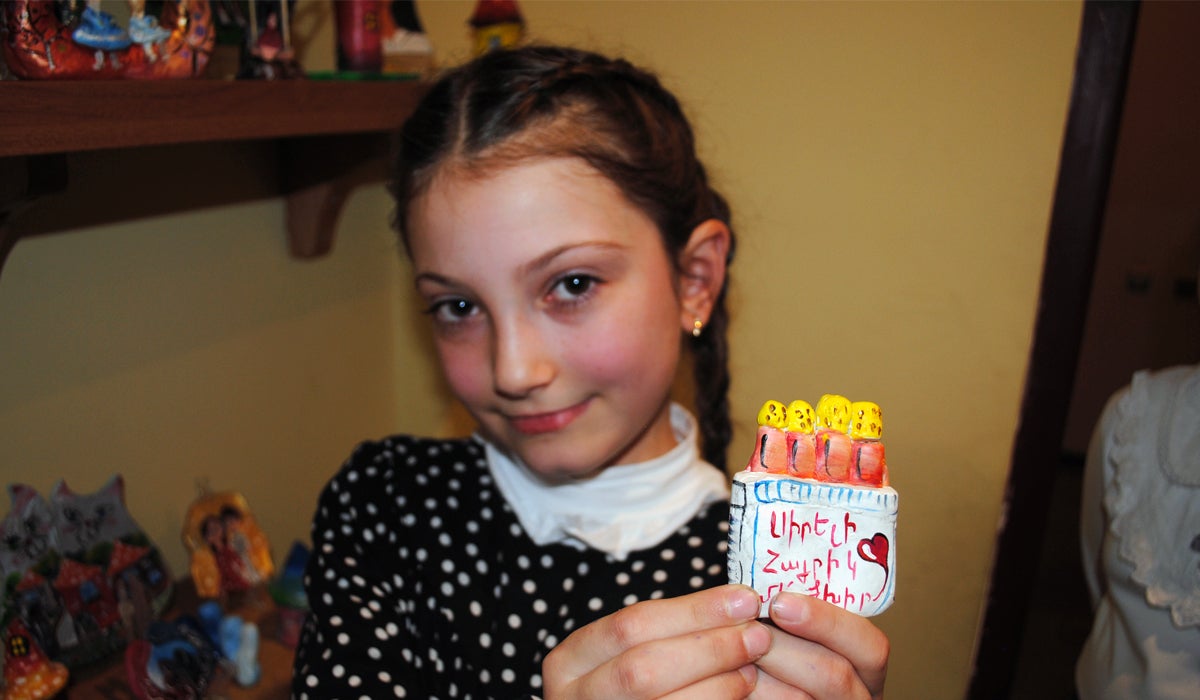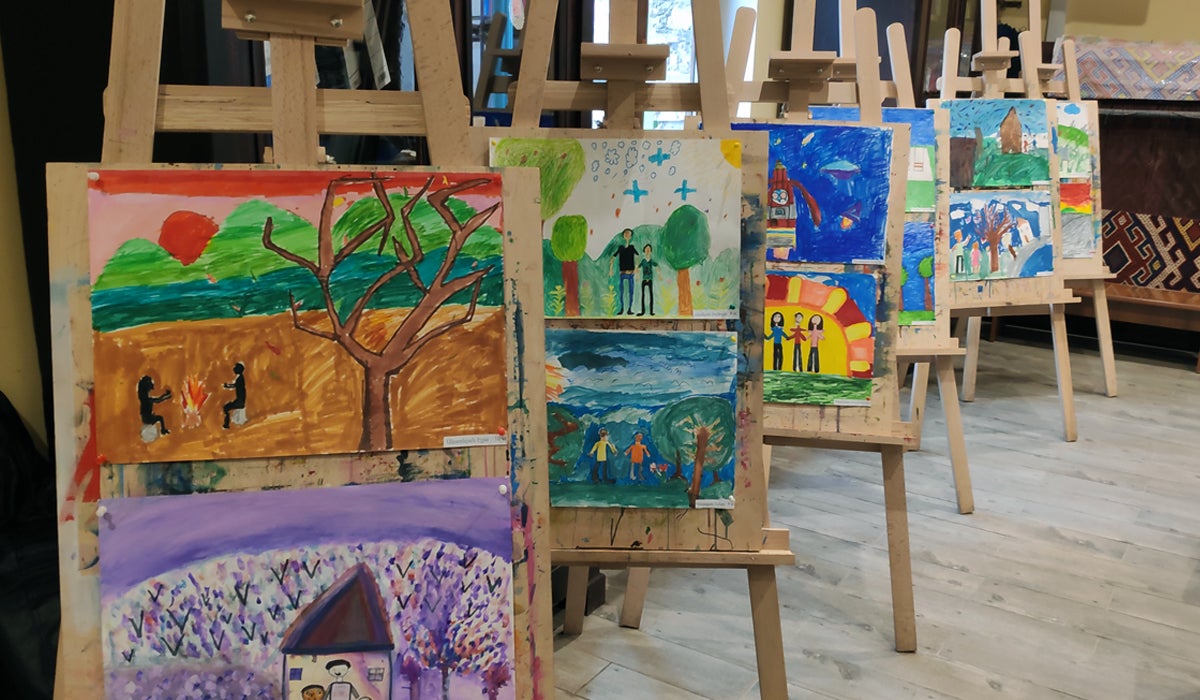 10-year-old Anush Harutyunyan is excitedly holding her father's hand and taking him to her piece.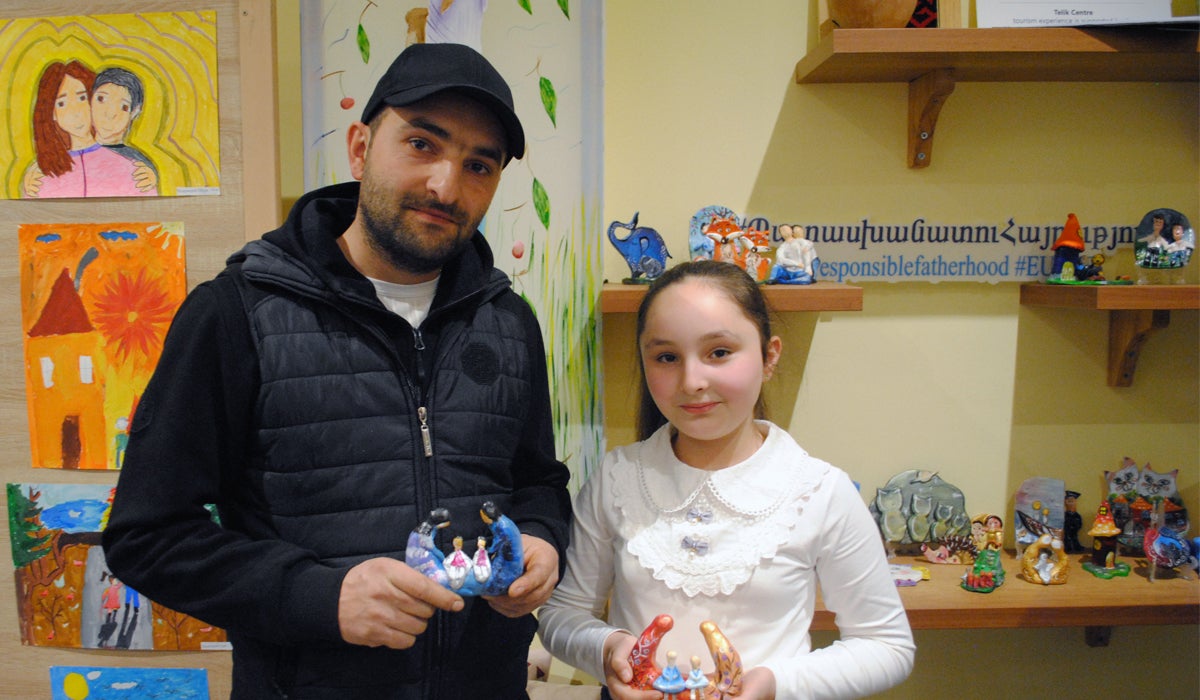 "I was very excited when I saw my daughter's creation. I spend a lot of time with my child doing art. So I was very proud and once again realized how important it is for fathers to be involved in their child's care and upbringing," says Anush's father, Narek Harutyunyan.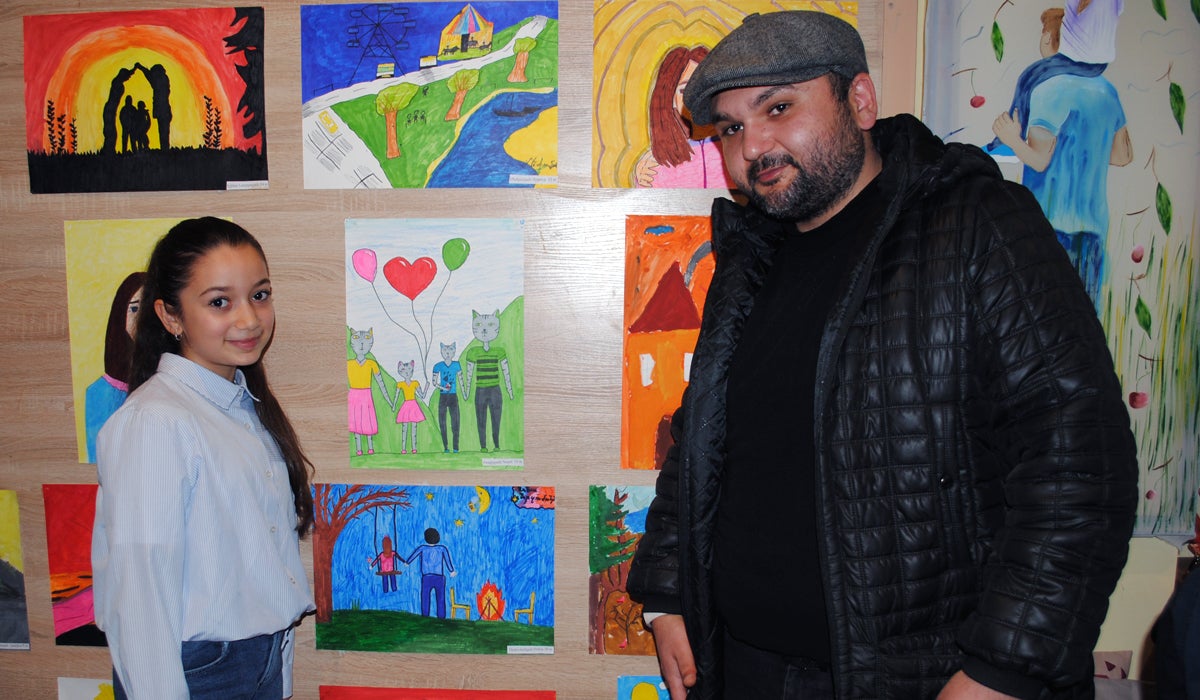 "In this piece, my father and I are surrounded by gilded autumn leaves because Father's Day is in autumn," Sona Arzumanyan invites us to her sculpture.
"In my sculpture, I want to show that my father is always there for me, so I feel more protected and confident," says the 10-year-old girl.
Before we head to the next painting, Movses Tamazyan asks his son. "Is this me, is this you?" 9-year-old Ashot Tamazyan nods and says he painted himself and his father in just two days.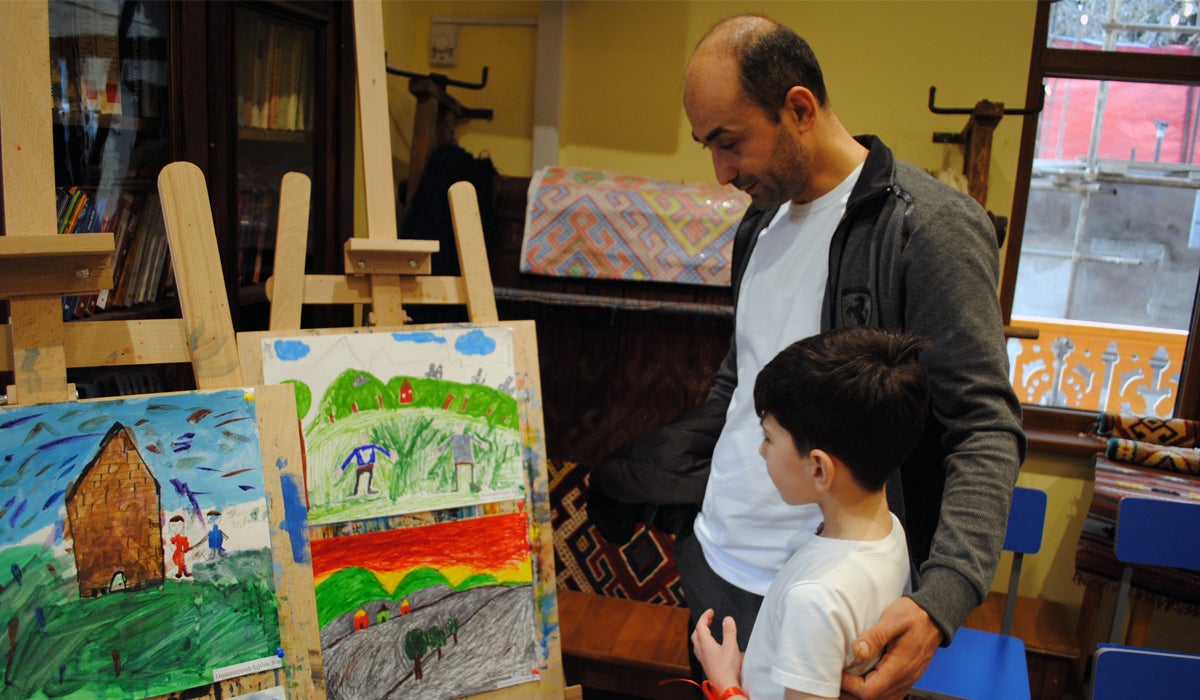 "My wife and I take equal care of our children. They are sensitive, and the absence of a father has a certain psychological effect on the family. We understand that and try to keep our family complete, where love, solidarity, and work are united," says Movses Tamazyan.
The event dedicated to International Men's Day (November 19) has brought many guests here, most of whom are fathers. "TAHUYS" social-educational NGO and Armenia Round Table Foundation of World Council of Churches implemented the event under the "EU 4 Gender Equality: Together against gender stereotypes and gender-based violence" programme, funded by the European Union, implemented jointly by UN Women and UNFPA.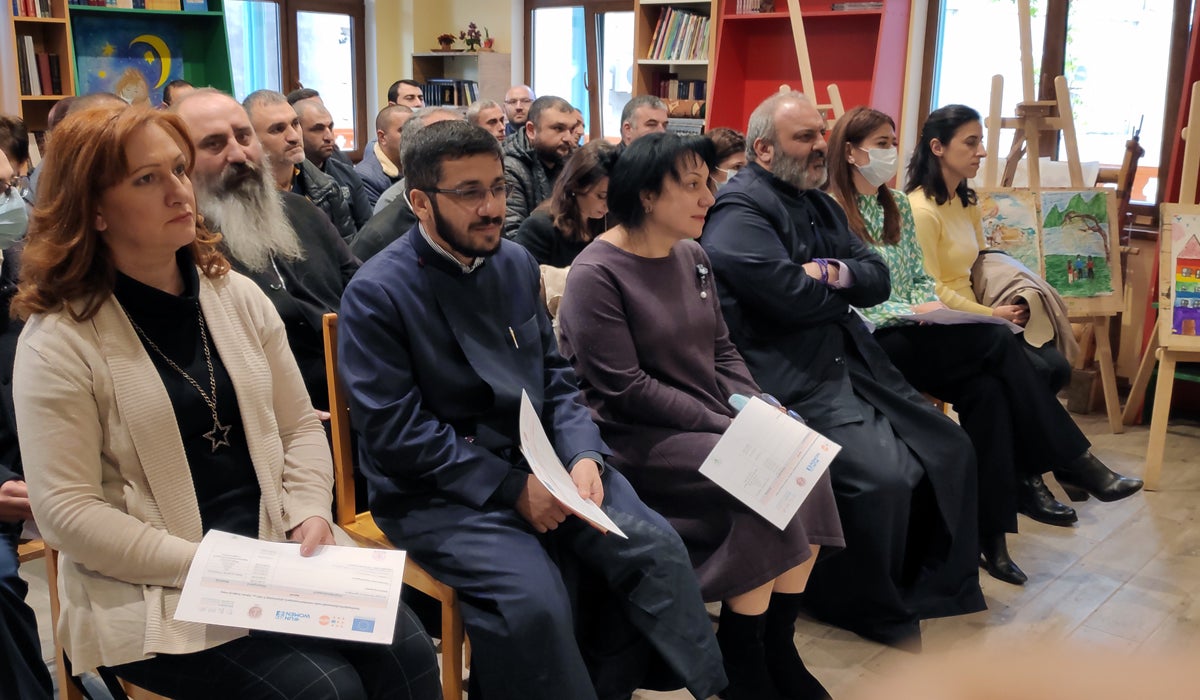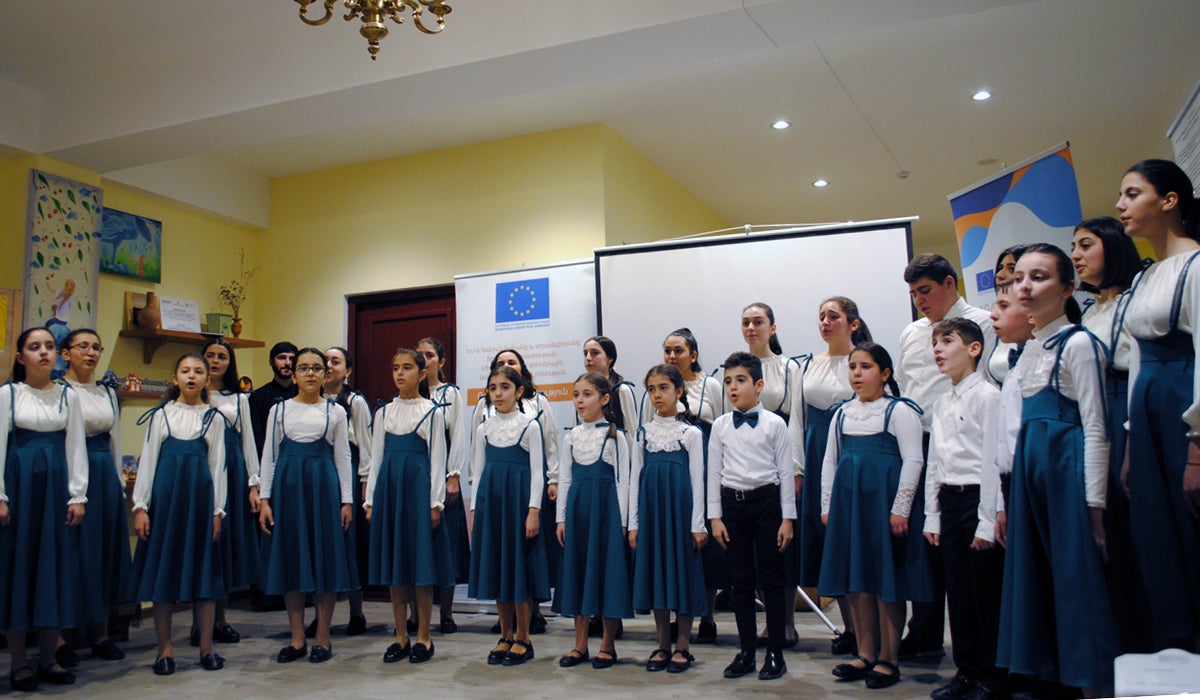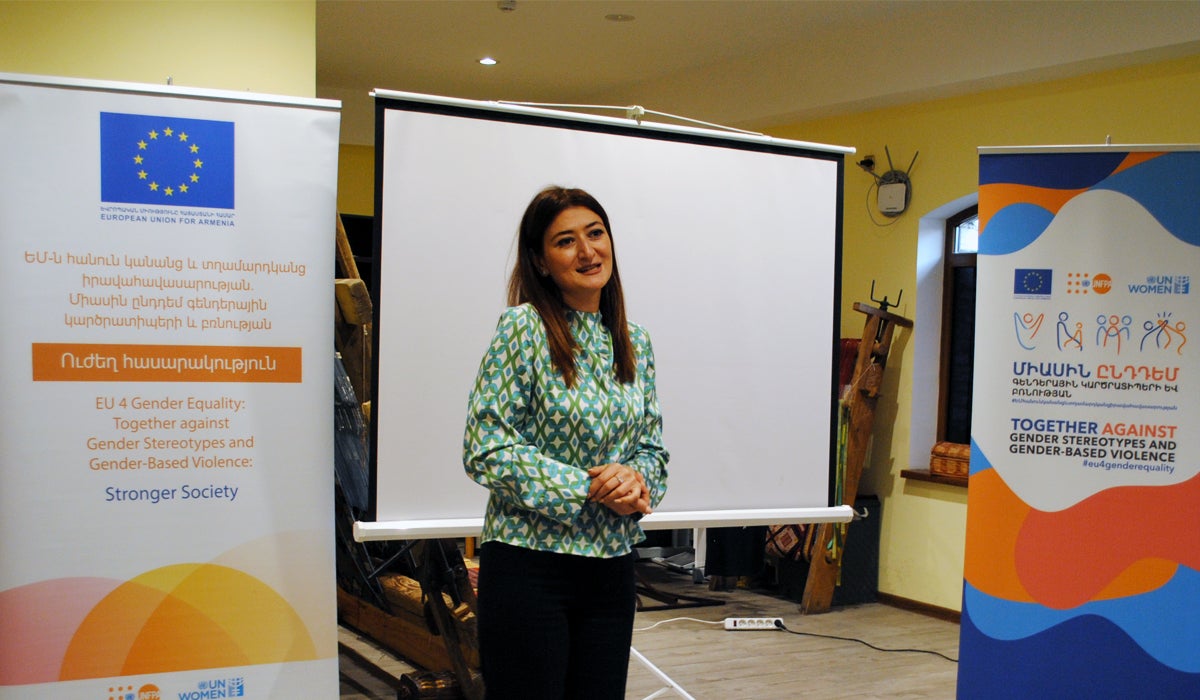 "The UN Population Fund is working to ensure that everyone can make their dream come true, regardless of their home place, age, gender," says Tsovinar Harutyunyan, UNFPA Armenia Head of Office. 
"The world experience indicates that when we achieve harmony and men spend more time with the family and participate in child care, everyone benefits. That will lead to the strengthening of the society and the country," says Tsovinar Harutyunyan.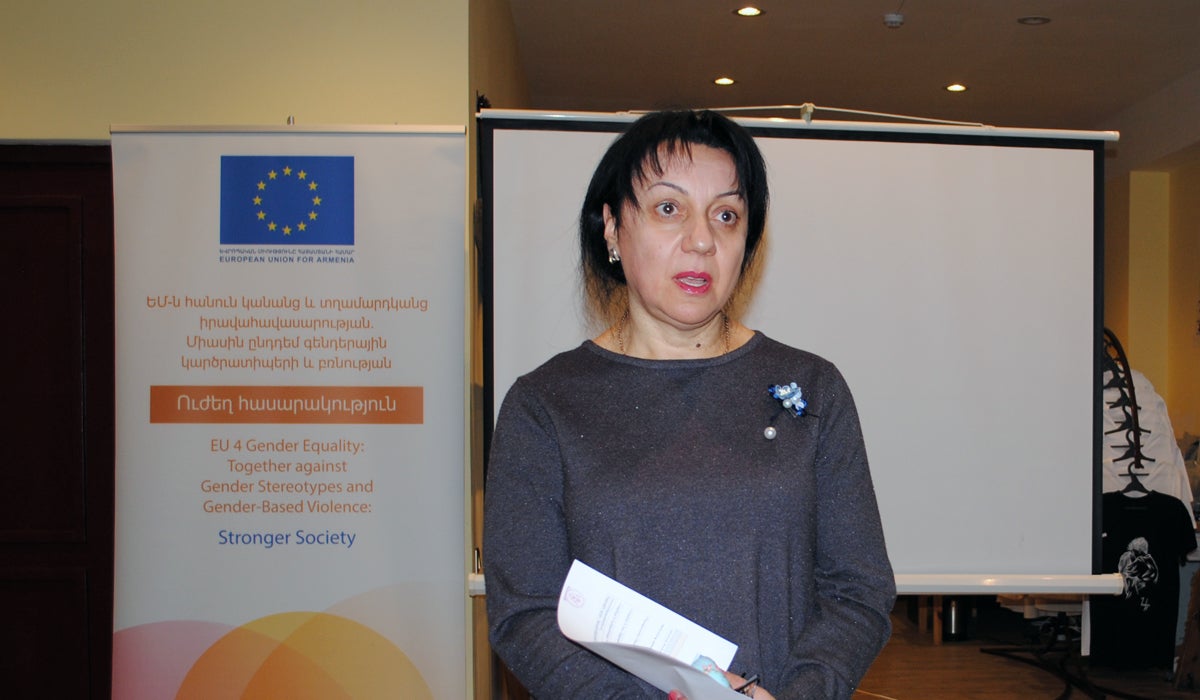 Tsovinar Ghazaryan, Program Officer at the Armenia Round Table Foundation of World Council of Churches, values the presence of ideological devotees for the implementation of such programs.
"I want to underline the role of the European Union and the United Nations Population Fund. Our cooperation lasts for years, and we hope it will continue," says Tsovinar Ghazaryan.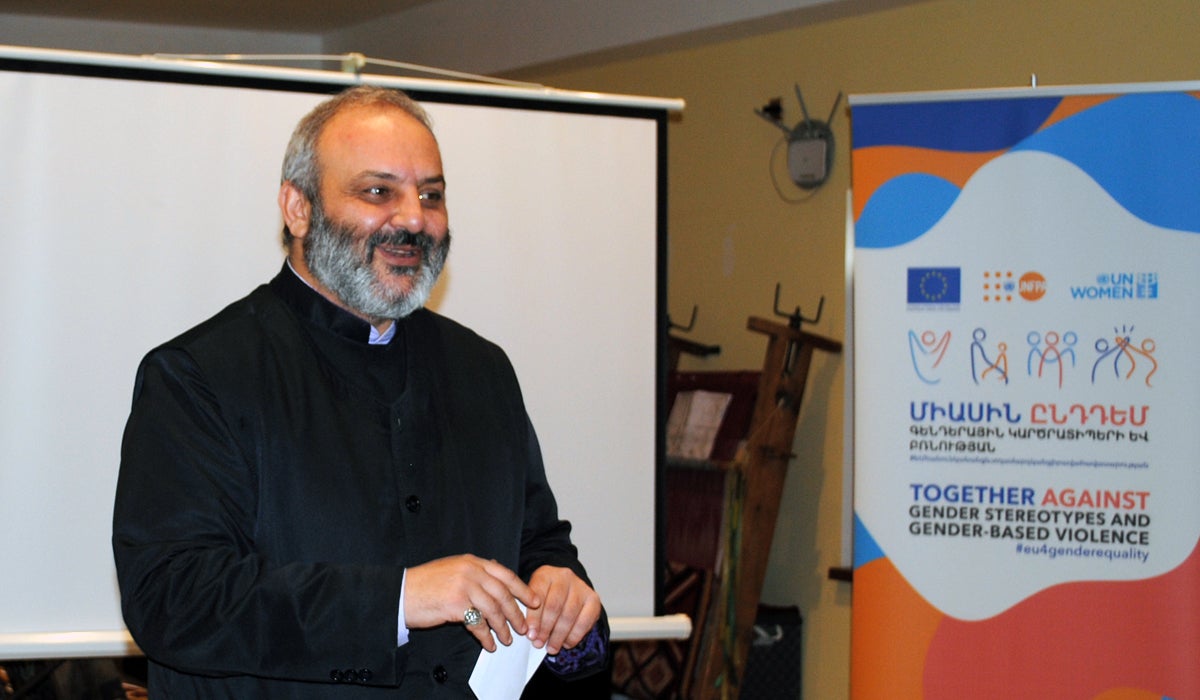 The Primate of the Tavush Diocese, Bishop Bagrat Galstanyan, says this is the first time he partakes in an event where the role of all family members is emphasized in unity.
"The idea of a whole family, where everything is built on love, is essential. Families where fathers are absent, no matter how much effort and love mothers put in, something big is missing in the lives of children," says the Primate of the Tavush Diocese.      
Then the guests move to the "Arevik" center hall, where 30 children aged 10-12 and their fathers compete in sports games. Some fathers watch the "Fathers and Children" sports competitions, and others participate.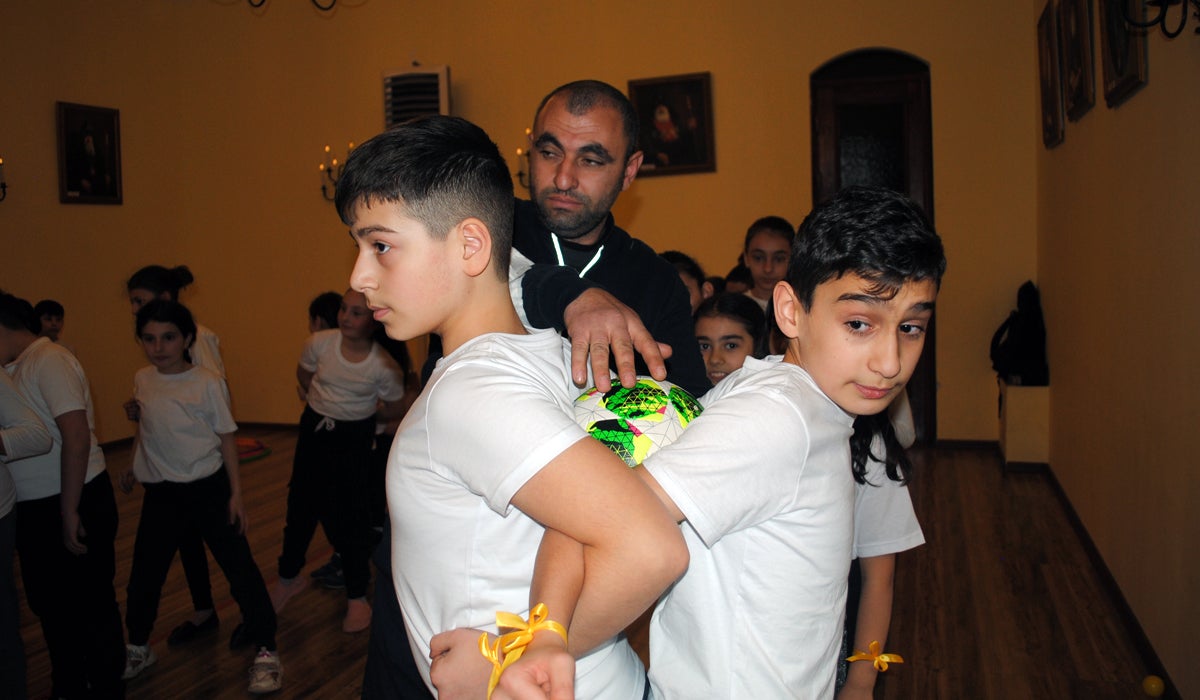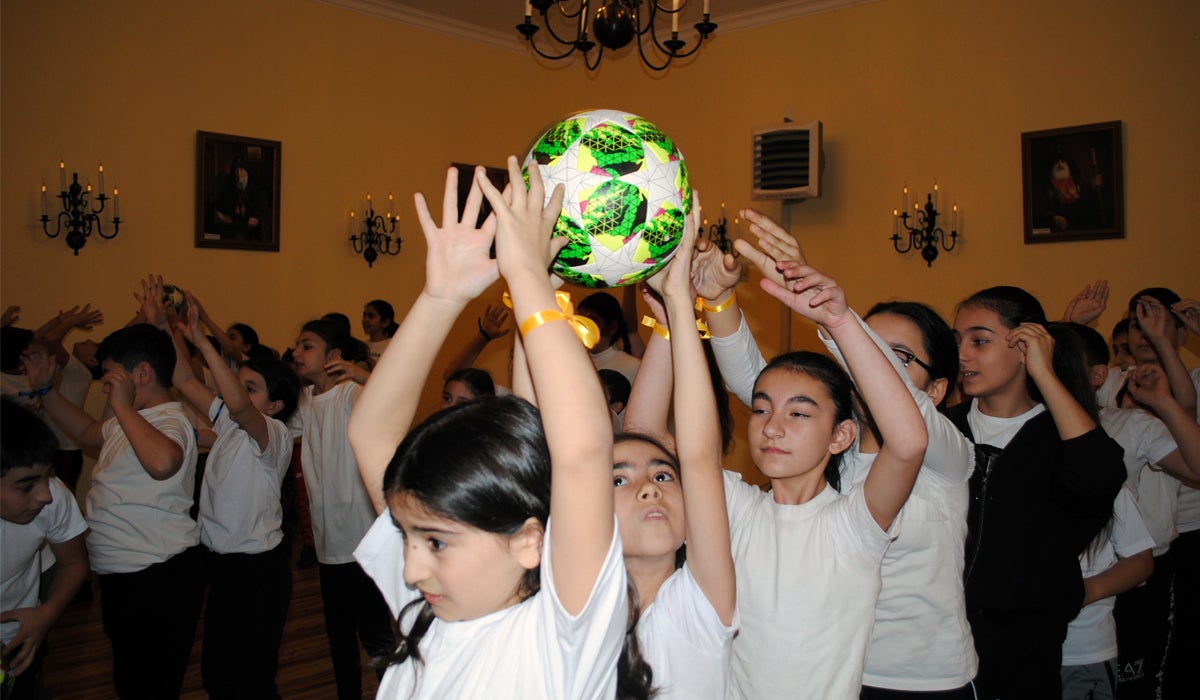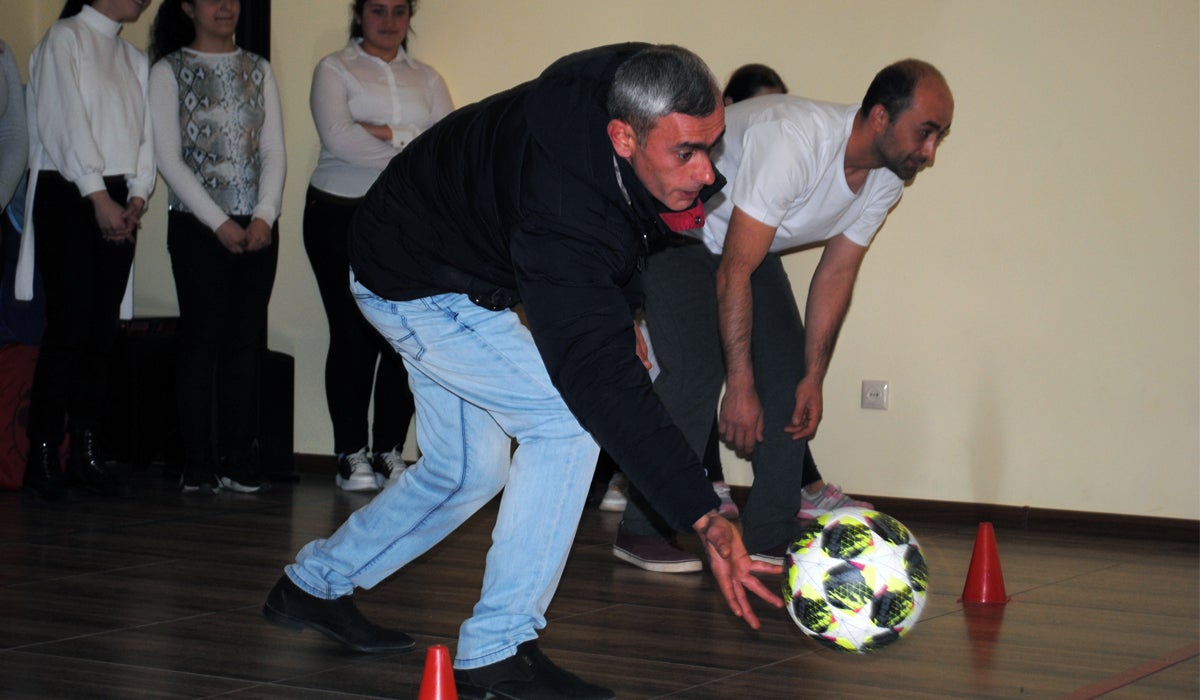 What kind of sports contests without prizes? Everyone receives encouraging gifts. The final chord of the event is the photoshoot titled #ResponsibleFatherhood.