UNFPA Armenia together with Y-peer Armenia network hosted two-day awareness raising sessions for young people on Sustainable Development Goals, vital part of the new global development agenda to end poverty, protect the planet, and ensure prosperity for all.
Around twenty young people from high schools, colleges, and leading universities of Armenia such as the Yerevan State University, the American University of Armenia, French University of Armenia and others, participated in the sessions.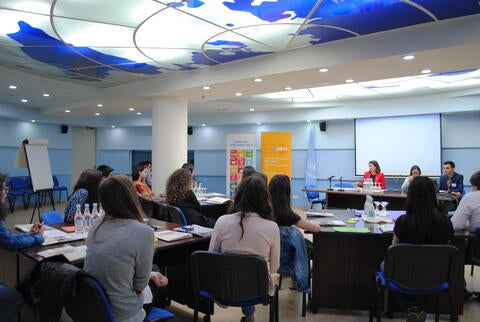 Ms. Tsovinar Harutyunyan, UNFPA Armenia Program Analyst, greeted the session participants.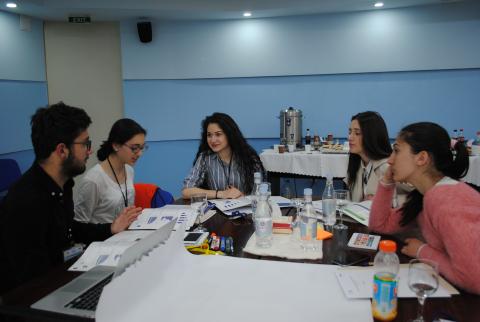 The awareness sessions included presentations on Sustainable Development Goals delivered by Mr. Garik Hayrapetyan, UNFPA Assistant Representative, Mrs. Armineh Haladjian, UNDPI Officer-in-Charge; presentation on Y-Peer network; as well as group work and group presentations.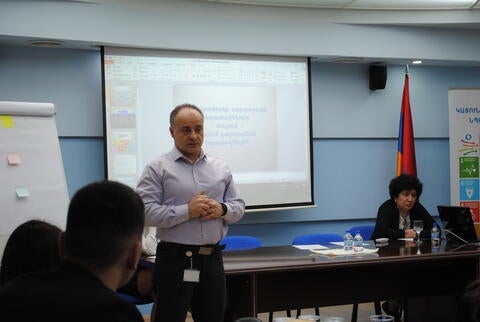 In their group work and presentations, young people formulated and presented their ideas about concrete SDGs and ways to help achieving them.