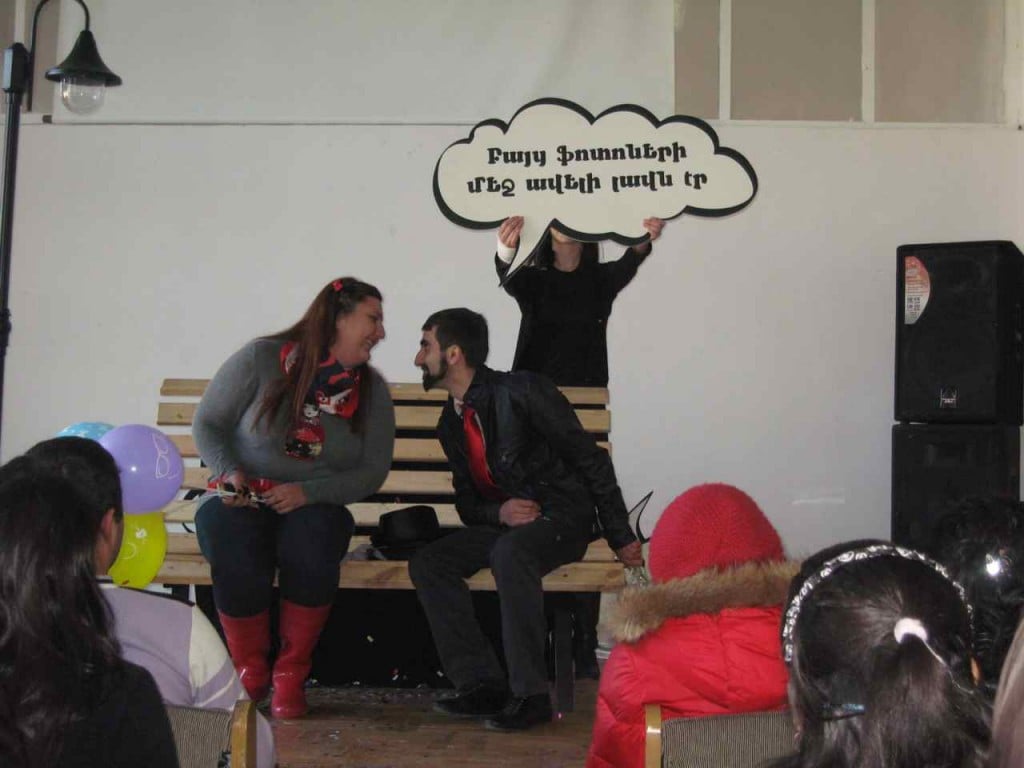 On December 1, World Aids Day, in the Hall of Vanadzor State Pedagogical Institute after Hovhannes Tumanyan, UNFPA Armenia partner in youth education through theatre, Theatre for Changes forum theatre, staged an interactive play devoted to HIV/AIDS stigma.
The play entitled "Who Could Imagine?" tells the story of a young girl who gave into demands of her boyfriend, had unprotected sex, was infected with HIV and stigmatized for it in her community. First time the play was performed in 2010 on the World Aids Day, in Yerevan, Armenia, and was warmly received by the audience composed of mostly young people, including students.
The play was performed in Vanadzor within the framework of 16 Days of Activism Against Gender Violence 2012 campaign in Armenia, and was also received very warmly engaging many students of the Vanadzor State Pedagogical Institute.
Since its debut in Armenia in 2007, the 'Theatre for Changes' has dealt with critical social issues -- such as domestic violence, reproductive health, gender discrimination and HIV -- in performances that are entertaining as well as thought-provoking.